10 September 2013
I house and pet sit with my pet, for pets

My dog Flee. She's travelled the country with me and made some great friends on these house and pet sitting adventures.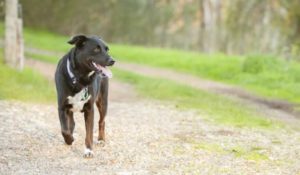 I can't imagine how I could travel Australia to raise money and awareness for Oscar's Law without her. She is my inspiration.
The thing that I like most about choosing to house and pet sit is that Flee has a 'home' to stay at when I'm out. It's impractical to have her at a photo shoot so it gives me peace of mind that lovely home owners are willing to share their properties with Flee and I to call home for at least a little while.
This pic is of Flee running out the gate at sunset of our 'home' where we're house and pet sitting in Southern Barossa. Continue reading "Kirstie's on a mission"