About us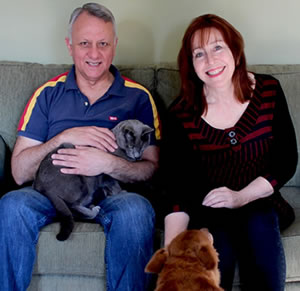 Initiated in 2006 and going live on the internet in 2008, Mindahome was founded by Mel and Sue with a vision of making it as easy as possible for home and pet owners to find reliable, experienced house sitters.

"Based in Melbourne Australia, and home and pet owners as well as house sitters ourselves, we know the business and understand the needs of both home owners and house sitters."

Today, Mindahome employs 4 people and is a leading Australian house sitting website; helping thousands of people from all over Australia to easily find minders for their homes and pets when they need to be away. Similarly thousands of house sitters have used our services to find house sitting opportunities across Australia.

We are passionate about making sure we provide members and visitors to our site with the best experience possible, and are always looking for ways to improve our services.

Our website has an excellent internet profile. We rank highly in Google Australia for the main house sitting search phrases used today. This ranking means both home owners needing assistance and sitters looking for positions can easily find us.
We make it easy to be involved; joining Mindahome is a simple one step process.
Our fast modern website provides a pleasant browsing experience for owners and sitters.
You will find it quick and simple to search for owner ads and sitter profiles with easy navigation between them.
Each owner advertisement has a Google map attached, showing their approximate location.
All house sitting positions can be seen on a Google map Australia wide, or by state. Searchers can click each position on the map to read a brief description then click a link to be taken to the details page if they choose.
It is free for home owners to use our website and find their ideal house sitter. House sitters pay a low $49 for 12 months membership, giving them access to hundreds of house sitting opportunities Australia wide.
Mindahome members all receive our free guide to house sitting e-book, an invaluable tool for those new and experienced in the world of house sitting.
Some of our many satisfied members have taken the time to tell us about their experiences with us, if you would like to read what they have to say you can visit our testimonials page here.
People choosing to use the services we provide with this website should read our 'Terms of Use' and 'Privacy Policy'.