For Home Owners
Access capable, trustworthy house sitters

House sitters are carefully screened and appointed by you and for many this is a regular job, so they're motivated to do the best they can with an eye to future house sitting jobs, either for you or someone you recommend them to. This means you can count on a pool of motivated house sitters who are trustworthy and reliable.

Your pets stay comfortable in their own home

Your pets will be happier and much more comfortable in their own home instead of a strange kennel. They can sleep and play in accustomed places with their own toys and familiar sights and smells. House sitters provide companionship and exercise by playing with them and walking them while you are away.

You can relax knowing all is well at home

You have peace of mind and can relax and enjoy your holiday comfortable in the knowledge your pets are being well cared for and have regular close human contact. Your house sitter can water your plants, bring in the mail, keep the garden tidy and give your home a lived in look, providing security for your property and possessions by just being there.

You will save on pet boarding costs

The expense of boarding out your pets when you are away can be prohibitive. With a house sitter your pets stay in the comfort of their own home at no cost to you.
For House Sitters
Enjoy inexpensive travel accommodation

House sitting is a great way to visit and explore new cities or places in Australia without the cost of hotel or motel accommodation. It's a unique way to travel and live for free in comfortable, spacious homes in places all over Australia you've always wanted to visit.

You can live in the community like a local

By house sitting, you can use the travel funds you save to extend your holiday and to explore the area, participate in local activities and experience life the way the locals live it. By living in a home, your time is your own and the schedule is yours to set. You'll be living like a local and getting involved in what the average tourist rarely gets to experience.

An opportunity to indulge your love of pets

A house sitter who loves pets can indulge their love for animals while away from home by choosing jobs that include pet sitting. This also gives you the added advantage of a broader choice of homes to sit.

Save money for just about anything

House sitters often choose the lifestyle as a smart way to save money. Many do it to save the money they would normally spend on rental accommodation for a deposit on their own home and for others it might be a car or an extended overseas trip. For whatever the reason, house sitting is a great way to have extra cash.

By our Home Owners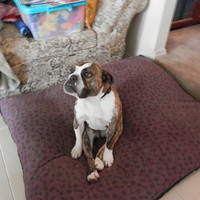 " I am a 1st time user of a house sitting site and I just wanted to tell you how impressed I am with experience. I have managed to find 3 different sitters for 3 different dates fairly quickly and painlessly. I thought I would be unsure about strangers in my house and , looking after my dog but, after meeting 2..." Read more

By our House Sitters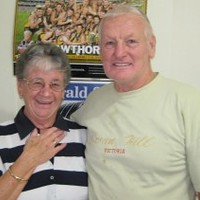 " Hi, we have just finished a lovely sit for Jill & Geoff. 10 weeks at their property in Toowoomba and had the most lovely poodle " Oscar " he was just gorgeous, settled with us straight away, couple of chooks 2 eggs a day, guinnie fowls, horses, little bit cool, but Geoff left us plenty of wood so we were nice & comfortable, we..." Read more

A Pet and Home Owners Guide to House Sitting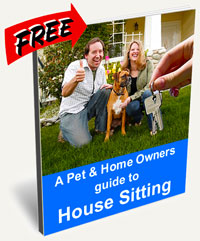 FREE to all full members, this extensive How-To guide is an invaluable tool for both Home Owners and House Sitters.
It covers:
Expectations of both the home owner and house sitter

Home insurance and bonds

Sample contract or house sitting agreement

…and much more
Mindahome in the Media

On Television
With the growing demand for safe and suitable house sitters, Mindahome is regularly on TV and in the media.