House Sitting in Perth
Home Owners
House Sitters

A House Sitting position in Perth, Western Australia could be just what you are looking for when searching for that holiday with a difference or for just a change of scenery.
Western Australia will give you a warm welcome as well as a warm climate. Perth is the most isolated city in the world and is diverse and far enough away from the rest of Australia to almost be another country!
In Perth, summer spans December - February. The average temperature during these months is a comfortable 25 degrees although temperatures can often top 40 degrees during the day. Winter spans May - August and this is the wettest time of year. However, despite the rain, temperatures during winter are mild and the downpours keep the countryside around Perth lush and green. Below are a few of the many local tourist attractions well worth seeing during your visit to Perth:

Kings Park
To the west of the city is Kings Park - the jewel in Perth's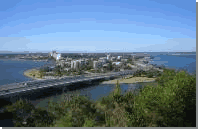 crown! With over 400 hectares of natural Australian bush, Kings Park is one of the largest inner city parks in the world. Located within a short walking distance from the city, overlooking the city center and the Swan River, the view from King's park is unique and is a must for any visitor to Perth.

The Perth Mint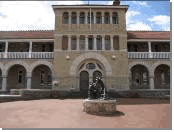 A multi award-winning tourist attraction that is one of the world's oldest mints still operating from its original premises and one of Western Australia's most historic buildings.
Today, The Perth Mint is a part of an elite group of world mints whose pure gold, silver and platinum legal tender coins are trusted without question. Its Coin Series are extensively sought after by bullion investors worldwide Located in the heart of the city The Perth Mint is easily accessible by car and well worth a visit.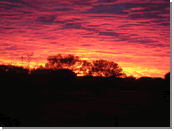 Cottesloe
15 minutes drive West of Perth; Cottesloe is internationally famous for its sunsets and superb beaches.
Cottesloe Beach is one of Perth's most popular beaches and attracts thousands of people each year with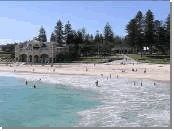 its crystal clear waters, regular swell and fun atmosphere. It is a popular destination for swimmers, bodyboarders and surfers alike.



Fremantle
Just 30 minutes south from Perth City Centre, the dynamic port city of Fremantle (or FREO as it is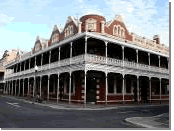 affectionately called by the locals) is a vibrant mix of cosmopolitan class, arty culture and heritage charm.
There are plenty of things to do... Step back in time with an interesting tour of the Old Fremantle Prison or the West Australian Maritime Museum, and the Round House - the oldest building in W.A.
Visit the famous and fabulous Fremantle Market which is open on Friday, South Terrace.


Rottnest Island
Rottnest is a unique West Australian Icon and a popular holiday destination for locals and tourists. Because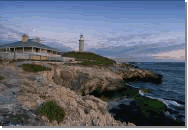 of its close proximity to Perth and the frequent Ferry service, day trips are very popular, or stay as long as you like at one of the many hotels on the island.
No cars are allowed on the Island, bicycle or bus is the mode of transport. Main activities include Snorkeling, scuba diving, and tennis, golf, sunbathing and swimming. Rottnest is ideal for a completely relaxing break.

Swan Valley
Just a twenty minute drive or a two and a half hour river cruise, the Swan Valley East of Perth, is Western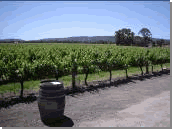 Australia's oldest established wine growing region. Full of culture, heritage, first class wine and gourmet foods this is a perfect escape for any visitor to Perth.
This relaxed region is where you'll find rolling vines, meandering waterways and lush natural bushland, as well as award winning wineries, breweries and food producers.

To browse our database and find Perth House Sitting opportunities, click here.
If you are from Perth you can find Perth House Sitters here.