Testimonials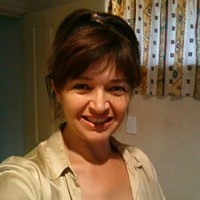 " Dear Mel and Sue, my complements for having had created such a wonderful website - it's by far one of the best on the market. Love the daily updates and how easy it is to navigate through it. I've only joined about three months ago. I live in WA and my initial attempts in finding a suitable 'house sit' position were directed towards NSW and Qld, because eventually I'd like to head over east. However that proved rather difficult in coordinating the dates to make it worthwhile. I then concentrated on WA and ever since doing that I've been very successful in finding beautiful home owners and their pets to 'house/pet sit' for. My services as a 'house sitter' are almost non stop booked until mid Sept. 2015. Am still hopeful to find suitable 'house sits' over east after September. A big 'Thank you' for all the great opportunities your website has presented me with."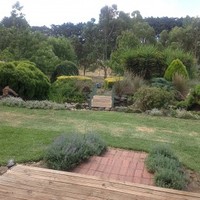 " Hi Mindahome, We have just had the very good fortune to have Sue and David look after our pets and house for the last 10 days. What a wonderful couple, from the first time we meet them we felt like we had known them for ages. They cared for our 3 dogs , 2 cats and one little calf like they where their own. Our house was spotless when we returned and I don't think the pets missed us at all thanks to the spoiling of them from Sue and David. We cannot recommend this couple highly enough, they are fabulous . We would love to have them again for our next holiday and thanks Mindahome for providing such wonderful people and service.
See sitters Sue and Davids profile:
https://mindahome.com.au/house-sitters-available/mature-retired-couple-non-smokers.~6y6"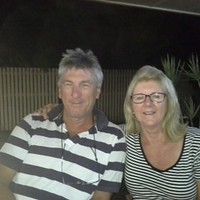 " Hi,  Thank you for the most wonderful service!  We have just returned from a 3 week worry free holiday in Vietnam knowing that our home was in the hands of the great Julie and Bill. They were the most perfect house sitters - our dogs didn't miss us at all - they were thoroughly spoilt and pampered.  Our house was clean and sparkly, the lawns mowed and a pile of wood chopped in readiness for our return. Thank you Julie and Bill - and Mindahome - we are thrilled and grateful and would recommend you to anyone without any hesitation.
See Julie and Bills profile:
https://mindahome.com.au/house-sitters-available/free-at-last.~645"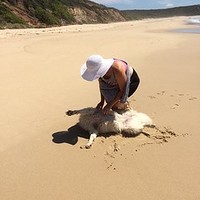 " Just wanted to say how much I love Mindahome. You guys do a first class job.  I recommend you to so many people.  I've had the best experience with the most wonderful animals and to me it's all about spreading the love. Just wanted to share that you have made me happy to be with wonderful animals - meet other terrific animal lovers and of course save money too. See.... What a fabulous thing you do. I hope your proud.  Nearly. 10 years I see."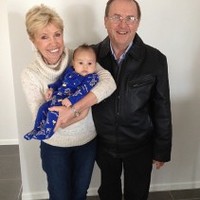 " Good Morning. Just wanted to give you a belated thank you for providing us with house sitters, Christine and Neil.  They house sat for us for over a month at the end of February whilst we were in South Africa . Unfortunately while we were away our precious dog Tickey (age 15) became very ill and in the end the vet could not save him.  We could not have looked after Tickey any better than Christine and Neil did – they went beyond the call of duty in helping him through his last few days with love and compassion.  We know this from the emails and telephone calls that past between us. When we arrived home Christine and Neil met us at the station and had cheese and wine waiting for us when we finally got back to our apartment after nearly 30 hours of travel.  On top of that Christine had a cooked casserole which was waiting for us in the fridge for the following day. We were not lucky, we were blessed, that Christine and Neil came into our lives, and plan to keep in touch with them as friends."

- Gold Coast Qld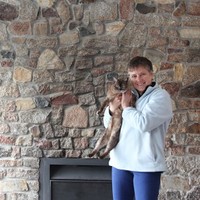 " Thankyou Mindahome for assisting in finding our wonderful house/pet sitter Julie.  Julie was reliable, capable and caring, our home and elderly cocker spaniel Smudge were both very well cared for and when we returned the house was immaculate and Smudge very happy.  Your site is very user friendly and we had the option of several house sitters taking all the worry away from leaving your home and pets."

- Terrigal NSW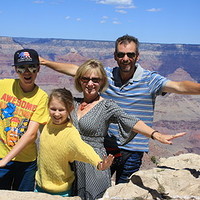 " Hi Sue & Mel, absolutely love the website, I joined in December 2013 as a Home Owner looking for someone to look after our house & pets for 63 days while we travelled America. We found a lovely couple Pamela & Chris we had the pleasure of them coming and staying with us a few days before needed so we got to know them and they got to know our pets before we drove away for the next 10 weeks. We keep in constant contact via emails and Facebook while we were away also, so peace of mind knowing that everything back home was ok. I'm in the process of finding someone to look after house/pets for a week this time in August and have already have someone interested. As of tonight we (myself and hubby) have decided that we would like to actually do the house sitting ourselves along with our teenage kids. The main reason is the light at the end of the tunnel is getting brighter that the kids will be off doing their own thing and we will have more time to get into travelling around our own country, also we want to involve the kids in the house sitter lifestyle so once they become independent living that house sitting can be an option for them. I'm hoping for a very successful house sitting experience with Mind a Home, I have highly recommended your website."

- Ipswich, Qld
" Good morning, we love Mindahome and have been blessed with meeting some wonderful people and looking after so many beautiful animals (pets). The Mindahome website is easy to navigate, and our enquiries are always promptly responded to. Thanks Sue & Mel for such a terrific service."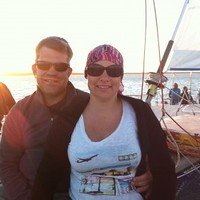 " Kelly and Adam house and dog sat for us Feb March 2015. We were delayed a few days and they were happy to extend their sit for us. What a lovey energetic couple they were. Even mowed the lawns. They have headed off to Exmouth and then over the top. I have no hesitation in recommending these guys if they are coming your way. Thanks Mindahome for your great service."

- Wattleup WA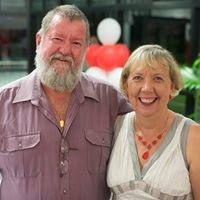 " Thanks for your prompt reply. The house sitters whom I sent a recommendation for, Julie and Murray, have just informed me that they've received my recent review. I take this opportunity to also thank Mind-A-Home for the wonderful and invaluable service it is extending to families intending to go on a vacation. Your website has really been a great help - well set up and organised, with a clear and uncluttered format, and a list of well-screened and very professional house - sitters. Well done, and more power to Mind-A-Home! Hubby and I will definitely recommend it to family and friends."

- Perth WA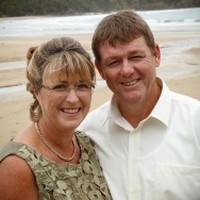 " Good morning, It is with much pleasure to send you this message. As first time users of your site for Sitters. We had the most amazing sitters Brett & Kathryn to mind our Home and our much loved little Furbabies. On our return.. our home was immaculate, as we are very fussy people.. our lawns were kept just as well. There was not a thing to be done on our return. It even too our little dogs awhile to get used to us being back home.. that says a lot also for how well they loved Brett & Kathryn. and show they were well looked after. We would highly recommend Brett & Kathryn for House sitting. We are having them come back in March . Thank you"

- Casino N.S.W.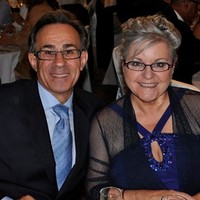 " Hi Mindahome, having just returned from our holiday in Europe, we cannot recommend our "Mindahome found" house and pet sitters Lorraine and Joe highly enough. On our return, we found the house and garden absolutely immaculate, and two very very happy labradors!   Joe had kept the swimming pool in excellent condition even buying an essential spare part for the pool cleaner and repairing it. This was the second time that we found our sitters through Mindahome and, in each instance, the service provided has been excellent.  "

- Mandurah WA
" We have just had Dave and Sue mind our home for a week and we cannot sing their praises highly enough.  They minded our property beautifully, took excellent care of our Staffie, Sophie and even prepared a lovely homecoming meal for us.  They certainly went above and beyond and didn't only maintain our 5 acre property but improved it. We returned to mown lawns, driveways blown, a spotless pool, home and tennis court and a very happy do.  This is the first time we have used Mindahome and we are totally sold!  What a fantastic service.  Many thanks."

- Dural NSW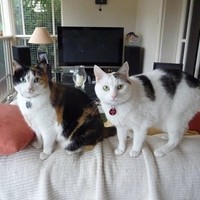 " I had never heard of this site when a friend recommended it after I'd had a nasty experience with a private sitter, and like most people I was apprehensive about having a stranger in my home. My experience on two occasions now with two different Mindahome sitters has been so easy and stress free that the hardest part has been disappointing so many applicants. (My first sitter has a regular booking in July next year which shows she's loyal as well as having a good reputation. My next sitter? Well, my cats came out to meet her – that's endorsement enough!). "

- Erindale Adelaide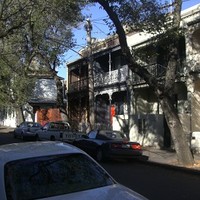 " I have no hesitation in recommending the services of Eileen and her daughter for house sitting appointments. After our first contact via email and phone, I invited both over to introduce them to the house and dogs. Eileen and her daughter are very friendly and accommodating and it was easy to develop trust that they would look caringly after everything in our absence. Once we had left, Eileen kept me informed about our 2 puppies via text messages. They were well looked after, with two walks per day, and even driven to our local park for a swim and a run - and settling them down for the night with their carrot (our dogs seem to be reincarnated rabbits)! It was truly relaxing to be on holiday, knowing that my house and my pets were being looked after. I know who I'll call before our next trip!"

- South Melbouren Vic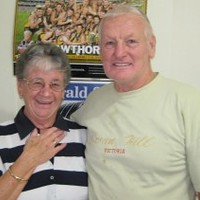 " Hi, we have just finished a lovely sit for Jill & Geoff. 10 weeks at their property in Toowoomba and had the most lovely poodle " Oscar " he was just gorgeous, settled with us straight away, couple of chooks 2 eggs a day, guinnie fowls, horses, little bit cool, but Geoff left us plenty of wood so we were nice & comfortable, we have a return date in August 2015. ..looking forward to that. Cheers"

" Hi to Mindahome, we have just had our first experience with a sitter and have been extremely pleased. It was with some hesitation that we decided to look into this sitting business but after meeting Robyn and seeing her with Oliver we felt more comfortable about everything. On our return the house was clean and tidy and Oliver was not as stressed as he has been when having to stay elsewhere. Many thanks to Mindahome and Robyn for a very positive first time experience. House sitter Robyn's Mindahome profile: https://mindahome.com.au/house-sitters-available/robyn.3896.html"

- Goonellabah, NSW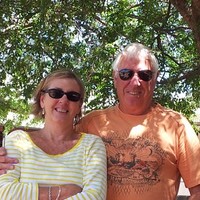 " Neal and I house sit in the Adelaide area each summer and have house sat/pet minded all over the place - suburbs and rural, had 2 horses, huge variety of dogs all shapes and sizes (all of whom we have fallen in love with), cats, chooks, fish and of course gardens.  At one house sit we had 2 Rottweilers, 1 Rotty/ridgeback cross and 1 staffy in a very small house and they all lived inside.  Another time we looked after 2 glorious dogs, who were both on special diets and meds in the Adelaide Hills.  I had to share the bed for 4 weeks with one of the dogs as that was how he normally slept, so our bed we shared.  He was a gentleman, and had a hilarious habit of falling out of bed when rolling over every now and then (he was a Hungarian Vitzler, with very long legs).  Neal had to sleep on our camp bed. We've had the pleasure of looking after such wonderful animals and lovely families and look forward to doing the same this coming summer."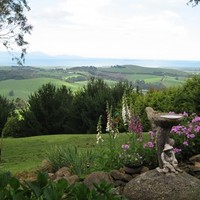 " Dear Mel and Sue, I would just like to say thank-you for such a wonderful job you do assisting people like my husband, Fred, and I find brilliant House Minders. We have been fortunate to have a very able couple mind our house for us while we went overseas for six weeks last year - Joy and Dennis. They had the task of not only taking care of our 4 1/2 acre property at Mount Best in South Gippsland ... but also the responsibility of looking after our ten month old Australian Shepard Puppy - very lively and demanding of attention and our three cats. Well the pusses fell in love with them at first sight and were well pampered with lots of cuddles and our dog had the best of times romping round the garden with their gorgeous Labrador, Lulu. We came home to a spotless house and beautifully cared for furries.  And as they're still staying in Foster until the end of May we continue to see them socially. We couldn't recommend them more highly to others in search of a terrific couple for House Minding. Thanks once again. "

- Mount Best, Vic.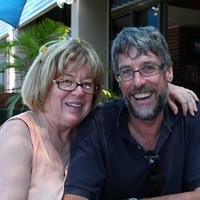 " Hi, I just wanted to say I love your service and find it very easy to use.   We have had Malcolm and Janet stay twice and have had no issues whatsoever.  Our cat misses them when they go and the place is left spotless!!  Although some people may be a little unsure about having strangers come and stay, we have had no issues whatsoever.  Denise House sitters Malcolm and Janets Mindahome profile: https://mindahome.com.au/house-sitters-available/malcolmDen-janet.5706.html"

- Strathfield NSW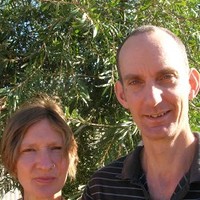 "  As house sitters, we are delighted with the service offered by Mindahome compared to other sites we used previously. The number of sits available is great. Since registering in December 2014 we have already had several offers of house sits and look forward to many more!!!  Thank-you. "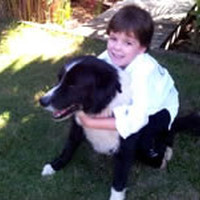 " Dear Mindahome, I'd like to express our thanks for putting us in touch with a lovely couple by the name of Daniel & Andrea who minded our pets and home on the Sunshine Coast during January of this year. From the first point of contact they were very easy to deal with and friendly, and were also flexible in agreeing to come and housesit a day earlier than planned due to a last minute change in arrangements. With three mischievous goats, a dog, chickens and fish to care for, they certainly had their work cut out for them! When we returned, the house was left in a great condition and all the pets seemed very happy and well cared for. We would be delighted to have them back to mind our home and pets again when we next go away, and have already recommended them, and the Mindahome service to our friends. Thanks again"

- Diddillibah Qld
" I have almost completed a house sit of six weeks in Perth for Carey W.  This was my first house sit and it has been excellent.  I have loved taking care of the house and the dogs and the cats....I had three dogs and five cats to look after - and it has been fascinating getting to know and understand them.  My son lives close by so it has been a win win situation!!  Thank you so very much for putting me in contact with my House sit.  I will certainly use your site again in the future.  I leave at the weekend to stay in the city and say goodbye to Perth and my new found friends and my Son of course - sadly - on Tuesday.  What memories I am taking back to England with me??? "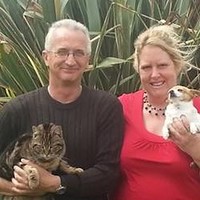 " Hi Mel and Sue, Wanted to say Mindahome is the best. Since we joined  last year we have met many lovely people, their beautiful pets and the diverse environments through our house sits.  We always get exited when we get a message for a sitting, looking forward to see more of Australia and meeting new people and their beautiful pets. Kindest regards "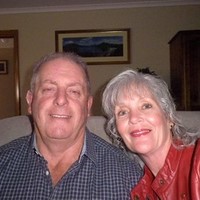 " We would like to congratulate Mindahome on the process that is in place.  We have been members only for about three months.  Since joining, we now have five property sits (acreage specialists) with two here in Tasmania and three consecutive sits over five months in Victoria from 24th may.  It has been necessary to decline a further seven applications during this time from property owners as their dates clash with our sitting commitments - most have asked can they contact us for later bookings.  We are very pleased to have selected Mindahome as our sitting provider."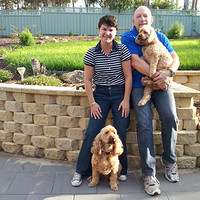 " We would like to thank Mindahome for such an excellent website where we found our house-sitters Richard and Jo. They are such a lovely couple and cared for our pets and our house as if they were their own. Our house was spotless on our return and our 2 dogs and cat were obviously 'in love' with their new friends! We cannot speak highly enough of Richard and Jo and have no hesitation in recommending them to anyone. Thanks again. "

- Merimbula NSW
" What a wonderful service!  Published an ad on Friday and by Sunday had fixed up a sitter for next year.  Thanks so much (again!) - peace on mind for us when we holiday.  Can't wait for my husband to retire so that we can become sitters and use your wonderful service in reverse!!  Cheers"

- Strathalbyn SA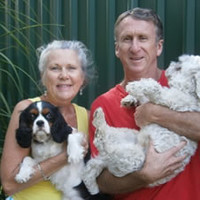 "   Hello Mel and Sue. We have only been back for 1 week and we have a 13 week house sit on the Gold Coast at Mermaid Beach in a million $ home with a pool and no maintenance. I cannot believe that you still only charge $49.00 per annum. If you put it up to $100.00 per annum, I for one would not complain. Great site. Thanks again. "

" We have just returned from a wonderful holiday, and can't thank our house sitters Rob and Cheryl enough!!  They came to our home to meet us a few weeks ago, and we felt they were the right people for the job!  They had a genuine caring attitude towards us and our animals and home.  We have a dozen or so chooks, fish, a cat and a dog that just turned 18months old (so a puppy really!)  We left for our holiday feeling very comfortable that our treasured pets and home were in good hands.  We received regular updates from Rob and Cheryl on how everything was going, which was wonderful!  They walked our dog regularly, which we really appreciated. They had cleaned the leaves out of the pool (a big ongoing job here!) and taken very good care of everything.  They even nursed a couple of the chooks back to good health by applying betadine on sores for us!  We would definitely have them back again, and would highly recommend them to anyone needing a house sitter! "

- Rosemount Qld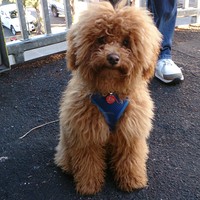 " Hi Sue and Mel! My hubby and I needed housesitters for the month of November to take care of our four legged children.  We had so many replies to our ad (must have been the photo I added of our puppy!), and ended up hitting it off big time with Kaylene and Alf  - they were the first couple we interviewed and just clicked - they had a wonderful time staying in our area (East St Kilda), and an awesome time with our little 'Buddie'.  They texted me every few days to let me know how he was and when we got back, the house was as clean as we had left it and Buddie was sorry to see them go (but very happy we were home).  I can't recommend them more to your clients - what genuinely lovely people!  We have continued to remain friends after the fact which is just fantastic - I will definitely be calling on them again in the future.  Thanks again - the peace of mind made our trip even better!  "

- Melbourne Victoria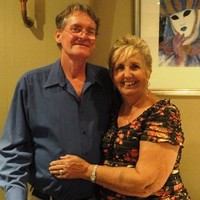 " Would very much like to thank you for helping us on a new adventure.  House/pet sitting.  What an experience, from the very first email, to the numerous phone calls we were overwhelmed.  The first clients made us feel like home, the dogs we just fell in love with them.  The venue fantastic, need I say anymore.  Now to our next sit, we have already met the clients, most welcoming and the gorgeous dog.  Looking forward to that and of course many more.  Thankyou from the bottom of our hearts."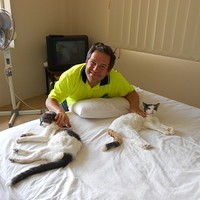 "   I'm pleased to have been a house-and-pet-sitter with Mindahome for almost one year. As I write these lines I am in my 5th house-sit, caring for 5 adorable cats, 5 chickens and 2 geese over the next 6 weeks! Joining Mindahome last year fulfilled a dream I had some years earlier. I have always loved cats and dogs, providing them the quality time and attention which they enjoy and appreciate. During the past year I have had some memorable experiences, mostly in Tasmania with two in New South Wales and one in Melbourne. I look forward to continuing my association with this highly reputable home-owner and house-sitter network! Much more information about Michael at this blog post: https://mindahome.com.au/blog/house-sitting-is-a-dream-come-true-for-michael/"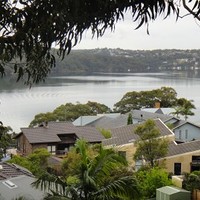 " Hi Sue & Mel,  I just want to say thank you to all the lovely people who responded to my request for a house & cat  sitter in Lilli Pilli. Never having done this before, I was unsure of how it would work, but had a recommendation from a friend who uses your site as a sitter. The responses were amazingly quick and effortless. Any of the people who responded, I'm sure, would have been perfect for the position. Thanks for a wonderful service."

- Lilli Pilli, NSW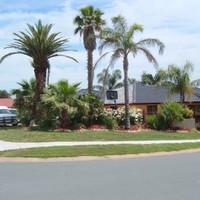 " Hello Sue and Mel. We have just returned from overseas and our housesitter (found via Mindahome website) was brilliant. She was professional, careful and caring of our pets, and the house and garden are in better condition than when we left it. We have 3 large fish tanks to be taken care of and all was perfect on our return."

- Wodonga, Vic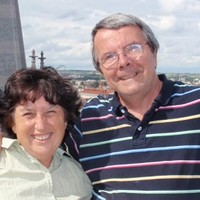 " We've been with Mindahome since June 2009 and have found your service to be excellent.  It would be hard to pick a favourite sit.   We have had some wonderful places, ranging from a sheep farm in the foothills of the Flinders Ranges in South Australia, to a house in Mosman with panoramic views over the Outer Harbour to the Heads, to a gorgeous house on the banks of the Nerang River overlooking Surfers Paradise, to inner city cottages in Melbourne and Adelaide.  Perhaps what we have enjoyed the most has been meeting so many charming people and looking after so many different pets, with their many different traits and personalities."

- Victoria
" Hi - I just wanted to say how impressed I am with your site. I only found it 2 days ago and placed (with a bit of trepidation having never used strangers to look after my house and dog !) our ad and within 24 hours I had organised everything with a great family who replied to our ad. I have been stressing for a week or 2 about how to find someone so your site has been incredibly useful! We had several inquiries on day one and all sounded great so I can now look forward to going away in the future and not having the worry or extra expense of finding a dog minder or kennel! Great result - thank you "

- Byron Bay NSW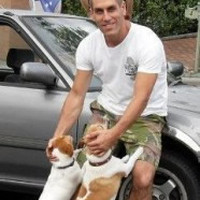 " Hey g'day there Sue & Mel, Thought to send a quick thank you reply to the warm email sent recently. I've only joined MAHome and already on my first 'assignment', as I type away! Just thought to share with you how wonderful this idea is, and just how great the experience is helping not only myself - but the home / dog owners now on holiday. Hope you both have a great holiday / time off for the NYE also."

- Melbourne, Vic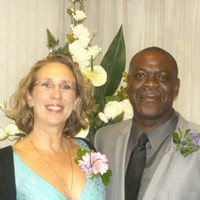 " We're from the UK and have just returned from spending 2 months in Australia, where we are happy to report we had a very lovely 2.5week housesit secured through Mindahome. We are over the moon to have found Mindahome and have done nothing but rave about the whole experience.  Not only did it enable us to stay in a wonderful property, we made great friends with both the pets and owners."

- London, United Kingdom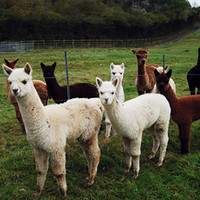 " Dear Mindahome, We just returned from our holiday after 11 weeks. Our House sitters were wonderful, hard workers and honest. I would like to thank you for a great site, and thank and recommend our house sitters Michael and Paula. They looked after a big property, lots of alpacas and a few guinea fowls. "

- Tasmania
" Thank you for your service,we have just completed our first house sit at Howard Springs Nt. A great experience taking care of Lissy and Ruby lovely dogs of the home owners. Leonie and Mark were great allowing us to have visitors over. We were so grateful to them for allowing us the first time experience of house sitting with their lovely four legged family and four chooks. Thanks to you all.  Lissy and Ruby are missed already as I don't need to be walked to day girls! Thank you all . Anne and Glenn House sitters Mindahome profile: https://mindahome.com.au/house-sitters-available/glennanne.5190.html"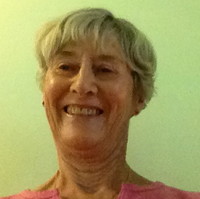 " Hello Mindahome, I had a very successful house minding experience in a lovely house in Hawthorne Brisbane for 5 weeks. The owner very kindly lent me a car and I was able to visit my grand children nearly every day.  "

- Queensland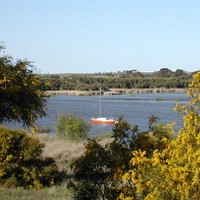 " Have had an ad for some few months and find this site to be GREAT! I did have a booking for some housesitters, but just this morning they had to cancell as their house in Tasmania has been vandelised and they need to return, BUT lo and behold last night I had an email from Brendan M., so hopped onto the computer and the phone (can't leave this to chance)...................made contact and now we have a house sitter without stopping to draw breath. This service is marvelous. Thank you so much."

- Clayton Bay SA
" This video was provided by one of our happy home owners from New South Wales. Lilly the dog and cats Toby and William have been well taken care of by Mindahome house sitters.  "

- NSW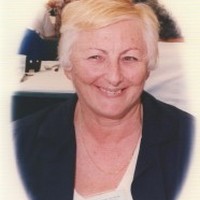 " Have just finished 3 months away housesitting and have found this an exciting experience also giving me time to visit my family in 2 states. I normally travel between May and July each year for a break from Tasmania and have found this most enjoyable meeting nice people and some beautiful pets. Thanks for your site making it possible."

- Tasmania
" I am writing to enquire about deleting my ad as I have found a house sitter! I would like to thank you for a quick and easy posting system it was a joy to use."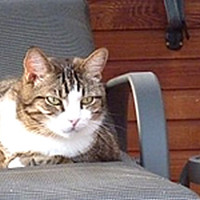 " I placed a wanted advert on your site as my regular sitter let me down at short notice. I was amazed at the responses and could have used a few of the applicants. Yikes! I had to choose! Something I didn't expect to have to do!  I would certainly use your site again and recommend your services in fact I already have told a friend. Thank you so much:)"

- Mandurah WA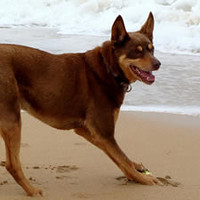 " Fantastic!! I was left in the lurch with only a few days notice for someone to sit for me from Boxing Day. I wasnt hopeful, but through your site I have met a lovely family of six with four extremely well behaved and polite children, all of who my dog adores. She is going to wish I go away more often."

- Bassendean WA
" Hi Mindahome We ran our add for a house sitter only a few days ago and a lovely couple turned up here today being just perfect. They're sitting for us for two months over Christmas so we can have a break. Unbelievable! Thank you guys so much!"

- QLD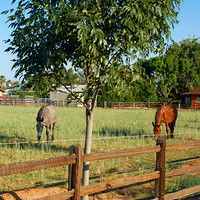 " After 50 years I suddenly was a Widower. After an initial pause I found Mindahome and the opportunities you presented and I am so pleased I took you on. I have found over these past years that I have been able to meet so many people who after repeat visits to their farms and homes, have become friends. I have enjoyed animal company in the past with my own dogs, but here I found a much wider animal community which have given a purpose. I love working farms and domestic sits. Mindahome was the avenue to these places and I have not failed to be welcomed and I treat the property as my own so that is how the mutual respect has grown. Thank you Mindahome I will stay with you as long as I can."

- Mornington Vic.
" We are the people from Port Douglas, who needed a house sitter. We put in an ad at your website. The next day we were contacted by a couple who seem perfect. Thank you for your excellent service. Kind regards,"

- QLD
" Thanks for the reminder. I have now resubscribed to Mindahome for another 12 months. Your system works as we have secured two housesits totalling 15 months from the end of June 2011. Thanks for providing a great service."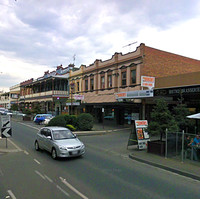 " Hi Sue and Mel, I have a couple of chooks and live on my own. My neighbours are fantastic but I don't like to ask them to do more than they already do, so I found Mindahome and tried it out. My first sitters were a couple from near Geelong. They were amazing - when I got home, the house had been cleaned inside and out (with a pressure cleaner!). The lawn was mown and the vegetable garden was planted. I was so impressed I raved to my friends about this couple - they now house sit for multiple friends of mine, and I can't get them! Since then, I've used Mindahome on a number of occasions, each time with great success. My last sitter was fabulous too, he even cleaned the chook pen which was definitely not part of the job description! Many people ask if I hide the valuables, and don't I worry about having strangers in my home? I talk about being able to check references, and about the success I have had with housesitters. It's peace of mind knowing the house, and most importantly animals, are taken care of. I know I will come back and my only problem will be sorting the mail. I cannot recommend house sitting, and Mindahome, highly enough. "

- Warragul, Vic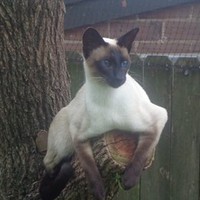 " Mindahome has become a regular and welcome email in our morning mailbox. It's amazingly varied in its opportunities, and very careful in its screening. Furthermore the membership fees are reasonable. Basically we've found one or two regular owners that have proved special and we've been landslided with offers that we wish we could fulfil. Lovely people and great venues. Occasionally we see optimistic advertisements (in effect "slaves wanted") but they're an amusement and I'd imagine attract no response. We'll remain with Mindahome because, after trying most if not all of them, it's proved the best by far for our requirements and at a fair cost. Highly recommended. "

" We placed an ad for a housitter at Jimboomba Qld today and within hours of the ad appearing we had a positive reply and have now engaged the services of a housesitter. The ladies name is Janice and although we have not met her yet, she seems just the person we are after. Many thanks for a great service and this is the 2nd time we have used Mindahome and we are very happy. Again many thanks."

- Jimboomba Qld
" Hello to all at Mindahome, Just a note to express how impressed we are by your site. We only joined early this year & have had 5 very enjoyable housesits in Queensland, we have met some lovely people with such nice pets. We plan to continue to tour around this magnificent country minding pets & homes as we go, minding the pets is such a bonus as we love them all!  Cheers, Leonie & Don."

" Hi Mindahome, I have just renewed our subscription and wanted to take the opportunity to say how pleased we are with the service! I am always raving about Mindahome to others. Our experiences so far have been overwhelmingly positive -lovely people and pets in a variety of places.  We have only done 3 stints so far over about 3 years but this is what suits us.  We have had to knock back a surprising number of offers - if only we had more time......  our only bad experience was having our car broken into in Perth in the drive way of the house, and that could be put down to the naivety of country people not putting the car in the yard!! Thanks again "

- Victoria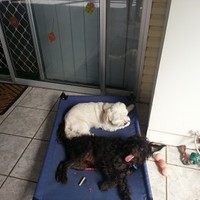 " Just wanted to provide some feedback in relation to your service. I am a first time user and have found it very easy to use and really appreciated the house sitting guide, very valuable tool. I look forward to the experience, Thanks  "

- Beenleigh, Qld
" Thank you for an amazing site. We have just returned home after almost a month away. Our house/pet sitter who we found on your site, did a wonderful job & is a delightful lady we would recommend highly.  "

- Royal Park, SA
" Just letting you know that I have renewed my subscription for another 12 months. Your system has worked well for us. We have had enough sits to keep us happy and have had to say no to more than we expected!"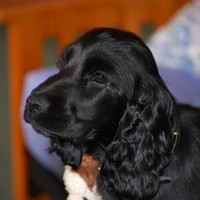 " Hello to all, We have just had the most marvellous experience with our house sitters, Paul and Jacky, and their lovely daughter Joanna, who came to mind our home and dogs all the way from Hobart. We were able to go on holiday overseas, knowing that the dogs (and the house) were very happy. Paul and Jacky even cleaned my (embarrassingly excessively dirty) car. It was such a privilege having such wonderful people living in our home. Thank you to Paul, Jacky and Joanna, and to Mindahome. "

- Alligator Creek Townsville Qld
" I just wanted you to know that this evening we spoke with the owner of the property at Woorooloo and are hopefully meeting with them in the next few days. They sound fabulous and are English the same as ourselves. Even if it doesn't work out in the end, I just wanted to thank you so very much for giving us such a helpful and positive experience. We've only been members for a few weeks!"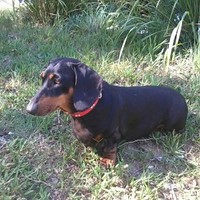 " Thank you Mindahome. Last Saturday 11/01/2014 at about 6.45am I placed an ad with you. I got a reply at 9.05am had the interview over coffee at the shopping centre and as a result I had house sitter by 11am. Once again thank you. "

- Gordenvale Queensland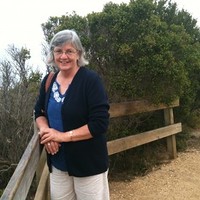 " Dear Admin Staff I just want to let you know that I will no longer be needing to house sit. Many thanks for your service.  It has been a good experience. I think your agency is one of the best in Australia. I very much appreciated the daily update on email of the new listings. Also your site was really easy to use. Kind regards and all the best in 2014 "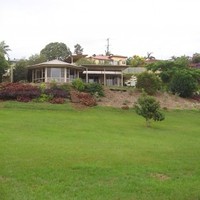 " When my daughter phoned me (here in the UK) just after midnight to tell me that the house sitters had informed her they needed to leave instantly my husband and I thought our holiday would be terminated ASAP. Thanks to your help in sending Grahame we were given breathing space to find a suitable substitute to take us to the end of the trip. So please accept my sincere gratitude for your quick action, and for sending such a kind and well-respected house sitter. I suspect our dogs will not want him to go...my daughter tells me they are taken to the beach - their favourite outing. With my very warm wishes to you and your staff at Mindahome "

- Murwillumbah NSW
" Hello there. Thanks to Mindahome, we are now booked up until end of May. Thanks for this opportunity. We are getting a lot of direct emails asking us to sit and at least one has suggested we change our availability details to save them contacting us, so I did."