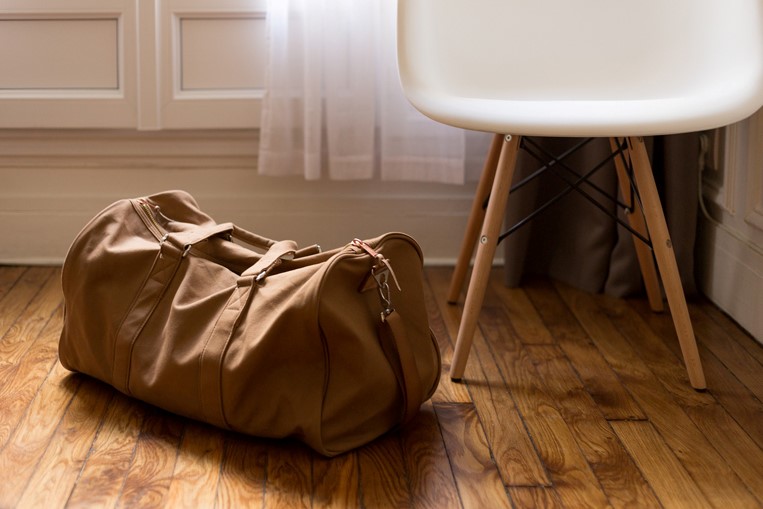 The house and pet sitting lifestyle is an adventure. There are new experiences to be had, different places to visit and, with back to back house and pet sits, you must be ready to pack up and go quickly and easily.
Seasoned house and pet sitters are sure to have their packing list and routine sorted, but if you're new to this wonderfully nomadic lifestyle, here are our tips for the five essential items you need for an organised and simple move to your next position.
Zip Lock Bags
Zip lock bags of all sizes will become your best friend on your travels. Keep your more delicate items of clothing in these to avoid stains from other items in your suitcase.  If you thought scented drawer liners and potpourri were only reserved for your granny, then think again. A small amount of potpourri in a zip lock bag is a great way to keep your clothes smelling fresh no matter how long you're travelling.
Sticky Tape
Every pet sitter should have a stash of wide sticky tape in their suitcase. Cuddling up with new fur-pals is fun, but you don't want to take their hair with you. Roll the sticky tape around your fingers on one hand and dab your clothes for any pet hair to stick to the tape. It's an easy and cost-effective way to keep your clothes clean and fresh before your next sit.
Vacuum Bags
House and pet sitters are known for travelling light, but sometimes you accumulate things along the way. Fold your clothes neatly and place them in a vacuum bag to maximise the space in your suitcase. You can also roll your clothes to fill any extra gaps in your travel luggage. Not only will this give you more space, but it will also reduce your ironing.
Gadgets on the Go
Books don't travel well, so if you're fond of reading and aren't a fan of dog-eared pages, then digital e-readers or audio books are the way to go. Try to get gadgets that satisfy multiple purposes, so you aren't carrying a load of technology. Portable hard drives are also handy, but when you have the benefit of staying in comfortable homes during a house and pet sit, charging up your tech isn't usually a big deal.
Cool Bag
You can't always finish all your fresh fruit and veg during a house and pet sit, so investing in a practical and comfortable cool bag is a great idea. You can make your own ice bricks from an empty soft drink bottle just by cleaning it out, filling it three quarters full with water and freezing it overnight. This will keep your perishables fresh until you arrive at your next house and pet sit.
Try out our packing tips for your next back to back house and pet sits