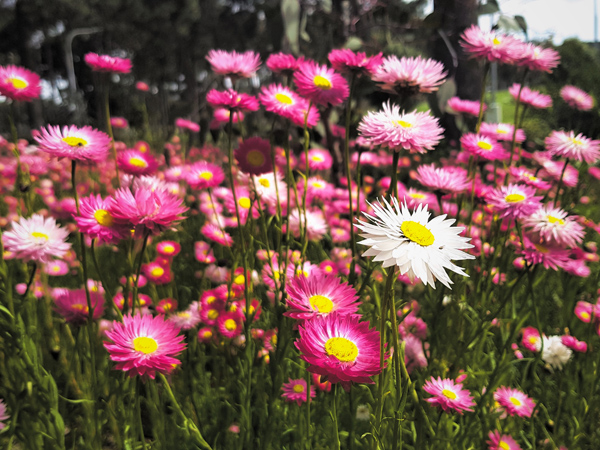 An Australian Spring brings a richness of colour, fresh fragrance and some of the best visually attractive landscapes that one could ever witness. Here are just some of the places to visit for a spring-time extravaganza.
Wildflowers in Western Australia
Being home to over 12,000 species of floral varieties, Western Australia can truly be considered wildflower country. In fact, 60% of the flowering species in Western Australia cannot be found anywhere else on the planet! From city parks, through to bushland and coastal regions, wildflowers bloom throughout the seasons to ensure consistent floral sensations.
Yellow fields in NSW's Riverina region
As you wind your way through the charming towns of the NSW Riverina region, you'll be taken back by how the lush green paddocks turn to striking seas of yellow thanks to new growth of Canola. Take in the sights, tastes and sun kissed colours as you meander through shires of Coolamon, Junee and Temora on the Canola Trail and enjoy the scenic wonder with the contrasts of green and yellow landscapes
Country charm and colour in from the cities through to regional towns
One of the most visually, vibrant spectacles of spring is that of the beautiful purplish blooms of the Jacaranda trees that drown streetscapes throughout the season. Visitors flock to the streets of regional towns such as Grafton in NSW to see these majestic trees lining the streets with opulent colour. Sydney has its own Jacaranda Trail where you can seek out pops of purple from the city to the suburbs.
Lush gardens and blooming buds in Victoria
Head to the Royal Botanic Gardens in Melbourne to see the stunning cherry blossoms bloom in Spring, or take a drive out of town to the Dandenong Ranges Botanic Garden where you'll be immersed in lush greenery and foliage as well as spectacular colour as Spring brings new growth.
These are some of the places to witness the beauty of Spring in Australia. For a budget friendly holiday option, house and pet sitting positions are regularly listed in Melbourne, Perth, Sydney, and regional NSW to provide the perfect base to explore the rest of the region during Spring.