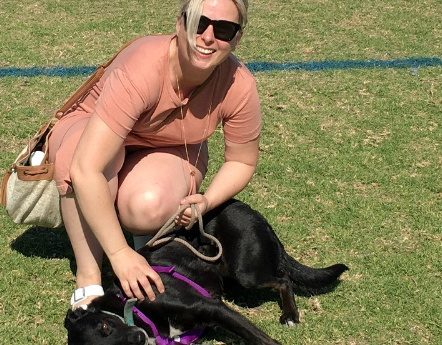 Pet Sitter Profile: The Pet Bestie + House Whisperer
Seasoned house and pet sitter, Rebecca, has bucket loads of positivity and her experience in pet sitting will set your mind at ease knowing that your fur-kids are in good hands. Confident in caring for cats, dogs and farm animals, Rebecca will make the ideal fill-in pet-parent the next time you have to travel.  
What has been your favourite pet sitting experience and why?
This is one is EASY! That would have to be when I sat for a quirky doggy called Oscar (An Elderly English Cocker Spaniel) in the burbs of Brisbane. Not only do I consider his owners friends of mine but Oscar had a "Zoolander" (Hilarious movie starring Ben Stiller & Owen Wilson) quirk where he would only turn left. So to go right, he had to go left first. He was a sociable doggy and could play ball for dayssssss. Oscar's home and neighbours made my stay very comfortable as well with many comforts.
Continue reading "Pet Sitter Profile: The Pet Bestie + House Whisperer"