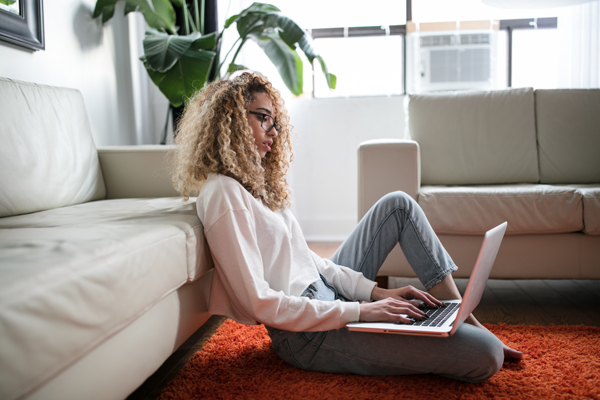 Your online pet sitting profile is your chance to make an impression. The information you include on your profile could be what decides whether you land your ideal pet sit – or not.
Mindahome co-founder, Sue Coombs, says that pet sitters who write their online profile as if it were a resume have a higher chance of success.
"A pet sitter's profile is their chance to tell home and pet owners exactly why they are the best sitter for the position. Owners often browse profiles and reach out to sitters via our website based on the information the sitter provides. The most important thing for sitters to include is a brief outline of what they can do for pet owners and their pets," Sue explains.
Monique lives on a rural property in Queensland and says she is drawn to sitter profiles that outline an understanding of rural life.
"Pet sitters who show comfort with living in the country is a big plus for me. It means that they have an understanding of being mindful of things like water usage and locking gates. I also look for sitters who have written references and reviews, as well as current police checks. Of course, I look for experience with cattle and a love of dogs, but I'm always willing to give anyone a go if they seem like a good fit," Monique explained.
What is the best way to structure your online profile to stand out from the crowd? Here are our tips to get you started.
Introduce yourself – Talk about some of the reasons why you have chosen to pet sit and some of the reasons why you love caring for pets and people's homes. Talk about whether you will be pet sitting with a partner, a friend, with your pet-pal or on your own. Keep it brief and focus on what you can do for the home and pet owners, rather than the other way around.
Highlight your experience – If you have pet sat before or looked after a friend's or relative's home while they were away – list it! Talk about the types of pets you have cared for and how you approach meeting a pet pal for the first time.
References and reviews – Written references and encouraging homeowners to leave a review for you on the Mindahome website when your position is complete, will instantly give prospective homeowners an idea of what to expect from you as a pet sitter.
Checks – House and pet sitting is all about trust. Owners are placing their trust in you to care for their treasured possessions and their fur-kids while they're away, so it's natural to expect sitters to have evidence of up-to-date police checks.
About you – Here's your chance to talk about your interests. Give owners a little insight into how your unique skills and interests will help to maintain their home and care for their pets while they're away.
Sign up as a Mindahome house and pet sitter and stay for free in many places around the country.