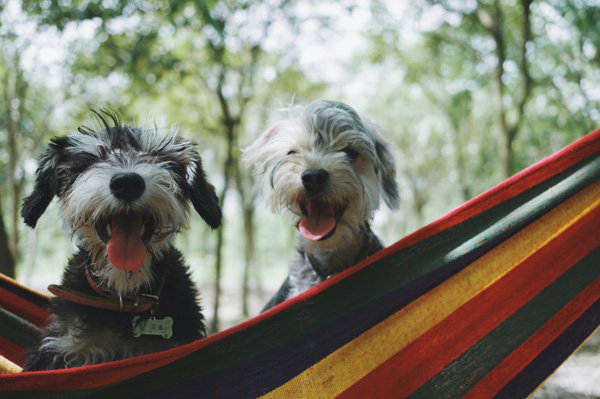 While its strongly advised to never give a pet as a surprise gift to a friend or relative, adopting a fur-friend into your home could be your festive wish this year. If you're considering welcoming a dog, kitty or other pet into your home this year, there's many reasons to consider adoption.
According to RSPCA, over 19,000 dogs, more than 35,000 cats and over 40,000 other animals were received by RSPCA shelters and sites nationally during 2021/22. Of the animals they rescue, Pet Rescue recorded 85% pet adoptions in the same period with Victorians taking over Queenslanders for the highest rate of pet adoptions.
There are many deserving pets that are looking for a place to call home however there are some things to consider before you dive into the role of a new pet parent or welcome a new fur-kid to your home.
Lifestyle: How will your pet fit into your lifestyle? Consider how your pet will be cared for if you have to travel. There are animal-loving pet sitters available across the country to help you on that front. Also think about exercising the pet. Are you able to go on daily walks with your dog or provide stimulating activities for your kitty or guinea pig?
Costs: Depending on the size and breed of the pet, consider the costs to feed and provide shelter.
Space: Is there ample room in your home our outdoors for your pet to have their own space to retreat to with toys, food and water when they need some time on their own?
Security and Safety: Is your home set up to ensure your pet can't get out if frightened? Research micro-chipping and an ID tag for your pet to ensure they are returned home, if they accidentally get lost.
Of course, there are many, many benefits to adopting a pet pal.
Health and wellbeing: As we all know, pet provide companionship, and the drive to get out and be active to keep our minds and bodies healthy. Pets are known to increase social connections, reduce stress and improve our moods. Not only are these benefits for humans adopting pets, but also for pets who are getting their second chance at life.
Micro-chipped and desexed: Often when you adopt a pet from a shelter, they are already micro-chipped and desexed by the rescue group.
Matured in behaviour: Adopting a pet from a shelter means that they have been around other animals and generally are more socially mature and may also have toilet training complete or underway.
There are many rescue groups across Australia that can help connect you with a pet pal that is looking for their forever home. This festive season, consider pet adoption for a new or additional fur-kid to benefit you and your furry companion.