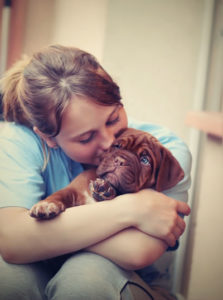 There are a range of reasons why people choose to be a house and pet sitter. Many join for the freedom of living in different locations, travelling the country, meeting new people and furry friends, or saving money by living rent free.
But one thing is for sure – house and pet sitters are animal lovers.
Many house sitters have grown up with animals but aren't able to own their own, so house and pet sitting gives them the chance to snuggle up with a pet-pal for a while. Others simply enjoy the opportunity to get out and about with a variety of different animal companions.
99% of Mindahome's house and pet sitting positions involve the care of a pet, so a love of animals is a must. 59% of Mindahome house and pet sitters actually admit that saying goodbye to pets is the hardest things about leaving a house sit.
Here are 3 top tips to making sure your pet is given the star treatment during your next house and pet sit. Continue reading "Making Your Pet the #1 Priority"