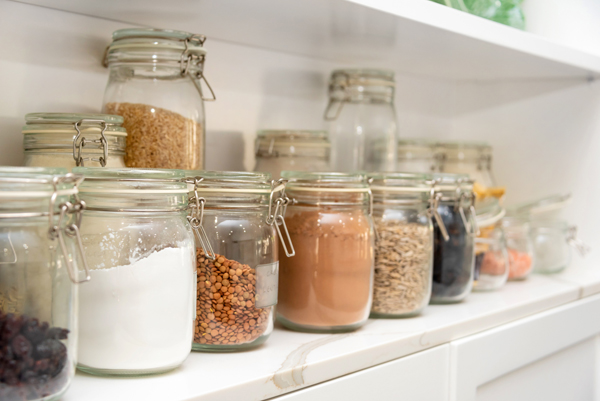 It's a common question among our house and pet sitting community – what are the rules for pantry politeness? While there aren't any hard and fast rules, per se, there is a sort of unwritten code that home and pet owners, along with pet sitters agree to that delivers a mutual understanding and respect for each other.
While it will differ for each home and pet sitting arrangement, here are a few things to consider to help determine whether you're abiding by polite pantry procedure.
Pantry staples and other grocery items.
While many house sitters travel with the essentials such as salt, pepper, their favourite cereals and more, it's a good idea to outline exactly what pantry items can and cannot be consumed during a sit. Often, homeowners are quite generous in the pantry and fridge items they make available to house sitters. The best rule of thumb is if an item is consumed, add it to a shopping list and replace it before the homeowner returns.
Is there a veggie garden?
If you're lucky enough to have a veggie garden at your home or the property where you are pet sitting, harvesting the fruits and vegetables is all part of the fun. Of course, quite a bit of effort goes into planting, pruning and nurturing a healthy garden bed, so keep this in mind when consuming the fruits of (perhaps someone else's) hard labour.
How much is too much?
The best thing about the house and pet sitting arrangement is that it is mutually beneficial for both parties. Don't take advantage of a considerate homeowner with a well-stocked kitchen and devour their food goodies so they have nothing on their return. The polite approach is to only take what you need and replace anything used before the homeowner's return. Conversely, homeowners need not sweat the small stuff so long as it doesn't lead to significant out-of-pocket costs.