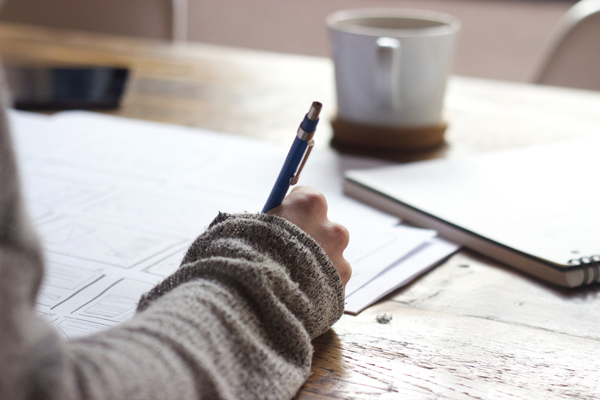 Ask any pet sitter about their best asset going into a home and pet sit, and they will likely state 'a list'. While 'a list' sounds like a run-of-the-mill requirement for a new pet sit, a good list is what will ensure both sitter and homeowner are prepared for any eventuality.
Mindahome member Kai takes a proactive approach to list-making and develops a list of questions for the homeowner to respond to before even stepping across the threshold.
"I think that home and pet owners appreciate that I make the effort to send through some questions. It helps them prepare for their time away from their pet, and also helps to ease any stress or anxiety for their pet," says Kai.
To help you get started, we've err… listed… a few questions and considerations you might want to add to your own information sharing list for potential house sitters or home and pet owners.
About the home
Are there any areas/rooms off-limits during the house and pet sit?
House and pet sitters appreciate knowing where they will be sleeping during their stay (photos ahead of a sit are always helpful!), and it's good to have a clear understanding of any places around the home or property that are off-limits.
Do I need to know about any alarms, security cameras, or locks to access essential items during the stay?
It's never pleasant to be surprised by a blaring alarm that you don't know how to turn off. Provide all codes or details for any alarms and be upfront about whether security cameras are used throughout the house and whether these can be accessed remotely.
Are there any appointments coming up?
List any vet visits, visits from mowing crews, tradespeople or whether or not to expect random visits from friendly neighbours or relatives.
Who do I contact in an emergency?
Make contact details for emergency plumbers, electricians and other tradespeople easily available in the event of an emergency.
What is the understanding about access to the internet, use of heater/air conditioning, food in the fridge/pantry, or pool?
Be clear about what each party is comfortable sharing to make it easier for pet sitters to know what items they should bring along and buy, and also to let the homeowner know what usage/consumption bills to expect when they return.
About the pet
Tell me a bit about your pet's personality.
Every pet is unique and knowing a little more about their personality will give you a better insight into whether their energetic nature will require extended walks, or whether their snuggly demeanour will mean that they will share your bed.
How do you deal with your pet's good or bad behaviour?
It's a common question debated among our animal-loving community – To treat or not to treat. Find out if the pet is in the middle of behaviour reinforcement as part of training and how to deal with good behaviour as well as the bad. This will ensure the pet pal has consistent care and attention.
Toys and games.
Does the pet have a favourite toy that brings them comfort or a game that they like playing? Every little aspect of a pet's routine will help provide the best care.
Toileting habits.
Does the feline friend prefer certain kitty litters, does the canine friend have a certain spot in the yard to do their business? Poop etiquette on walks – where are bags, leads and other items to support the pet pal?
What is your pet's walking routine? 
Getting to know a pet's personality will help determine whether a fierce walk around the park is on the cards or whether it will seem more like a stroll. Detail how many walks or exercises sessions a pet expects and where their favourite parks, beaches and reserves are.
Contacts for a medical emergency.
Detail vets, after-hours support, neighbours, friends and family who can assist if an emergency does occur. Also, find out the contact details of the pet owner to keep them up to date about their pet's wellbeing.
Areas of the house/yard the pet can access.
Is the pet used to being indoors or are they happy to stay outside? Be clear on the boundaries for the pet for consistency in care.