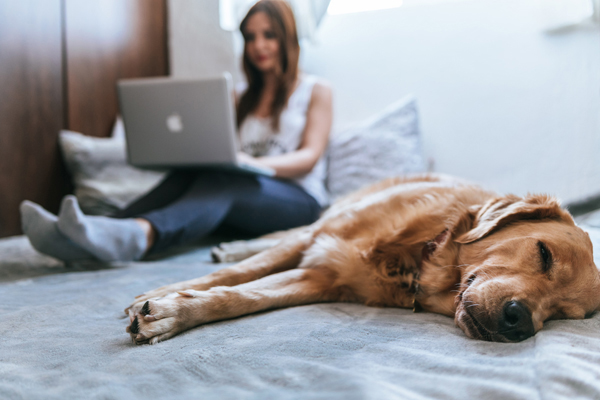 If the last two years have taught us anything, it's that preparation and adaptability are key. Home and pet owners can be looking to engage a pet sitter for a few days, several weeks, a couple of months and even more.
While the consensus among house sitters may be for homeowners to give at least one month's notice for an upcoming sit, last-minute sits can be fruitful for both house sitters and homeowners.
Let's unpack the various circumstances to see how best these can work for our animal-loving community.
Long term sits (one month or more)
Advance notice is always preferable for long stays. It ensures that house sitters can plan back-to-back sits or organise time away with work, friends and family. A few weeks' notice for long-term sits also ensures that homeowners can organise face-to-face catch-up with potential sitters, multiple if required.
House and pet sits that last for a month or more are always attractive listings. Stays of a month or more give pet sitters more time to get to know the pets they care for, as well as explore more of the destination. Pet and homeowners also benefit from having consistency in pet and home care while they're away.
While advance notice (3-4 weeks) is preferable, it's not always possible. With many Australian pet parents keen to travel around the country and abroad, more long term sit listings will appear.
Advice for house sitters: Get organised! Keep your profile up to date with your availability so that homeowners can see if you can accommodate their dates. Positive references and testimonials could be what secures the position, so ensure these are current and listed on your online profile.
Advice for homeowners: Be clear and detailed in your position listing. Reach out to past pet sitters if you're only able to give short notice on a long-term house and pet sit. Do your research and ask for testimonials from pet sitters to ensure you are confident they are the right fit for your home and pet.
Last-minute sits (1-3 days to a week)
Last-minute pet sits can be a great opportunity for locals to help locals. Home and pet owners who are taking short breaks away can often need a pet sitter at short notice. Pet sitters who live in the area or nearby can be perfect for these types of positions, with little disruption to usual work and life routines.
For those with an adventurous spirit, taking up a house and pet sit at short notice can present an opportunity to explore a place never considered before for a short getaway to recharge.
Advice for house sitters: If you're after a quick break, monitor listings daily – you never know what might come up! Be prepared to pack up and leave for a sit at short notice. Consider developing a 'video resume' – a brief video that outlines what you can offer home and pet owners – to send to homeowners as an overview of your experience and personality all in one, proving a time-saver when decisions must be made quickly.
Advice for homeowners: Give as much notice as you possibly can, and be clear and direct with house and pet sitters about what is required of them while you're away. Use technology to your advantage to meet potential pet sitters and be flexible where possible.
Browse a range of house and pet sitting positions and sitter profiles at Mindahome.com.au.