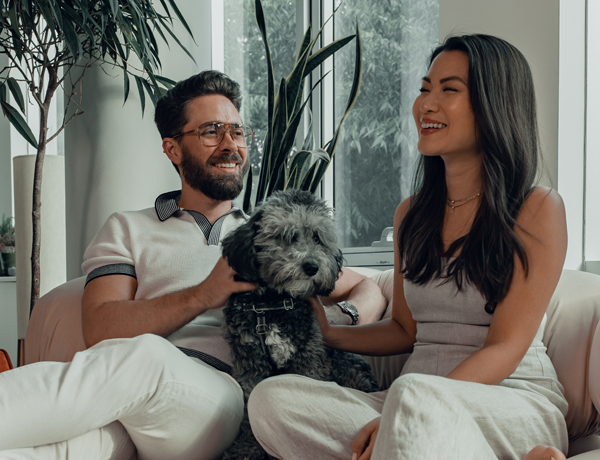 For many of us, house and pet sitting is about exploring new territory, walking the road less travelled and meeting new pets and people to broaden your horizons.
However, if you're a newcomer to the lifestyle or returning to house and pet sitting after a brief hiatus, choosing local pet sits can present just as many exciting opportunities. 
Local knowledge: When you pet sit in and around your local area, you're already at an advantage of knowing the local dog parks, pet-friendly beaches and cafes that welcome furry and four-legged patrons. Having a sound understanding of local roads, shopping precincts, and vet services make preparation easy and, if an emergency does occur, you will know exactly where to get the help you need.
Build up your experience: When you're already familiar with local services and facilities, it's easier to focus on providing the best care to the pets and home. You can build up experience in caring for different pets and their various health and routine requirements, as well as fine-tune a 'move-in/move-out' routine that suits you and homeowners alike.
Grow your list of testimonials: Seasoned pet sitters will attest to the value of positive homeowner references and testimonials. With more experience comes more opportunities to request testimonials from homeowners, and coming into house sits with a local's perspective gives you the chance to highlight your expertise and confidence in managing various situations. For ways to approach homeowners for a testimonial, check out our blog article on how to ask for a reference.
See places through a different lens: Sometimes, even the places we think we know well can reveal new surprises. Whether your local house and pet sit is two minutes or two hours from where you call home, take time to try a café that you have never visited before or investigate more about the local history of the region. With a four-legged friend as your companion, walking around some of the lesser-known places of your suburb could turn out to be the most interesting part of your sit.
Create a network: A strong network is an asset for every house and pet sitter, and taking on local positions will help build this network. Vets, service providers for pool, garden and home maintenance are valuable contacts. Developing a good rapport with services providers is always beneficial. Your network should include past homeowners because they will be your word-of-mouth referrers that land you more pet sitting opportunities.
While the pandemic has given rise to homeowners and pet sitters searching for opportunities within their own state borders and local boundaries, there are still many positions listed every day online that could be a destination you would like to explore.
Remain open-minded and flexible for whatever house and pet sitting opportunities may come your way. Whether you're a returning pet sitter or trying the house and pet sitting lifestyle for the first time, consider pet sitting like a local for locals to build your experience, networks, confidence and a fresh perspective.