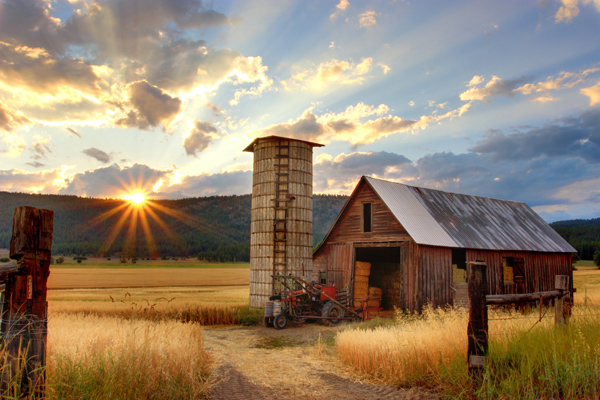 Everyone needs and deserves a break, but holidaying away from your much loved and cared for hobby farm could present some initial trepidation. The key to having the peace of mind that your homestead, animals and harvest are being cared for in the same way you would do yourself? Communication. Here are some of the things that you should tell the house and pet sitter before you head away.
Daily routines and responsibilities – Share the daily routine schedule in relation to feeding animals, and tasks to do around the home and farm such as mowing the lawn, harvesting eggs, fruits, and other crops. Ideally, you will have the house and pet sitter stay a few days at the farm before you leave to ensure they understand expectations of chores and tasks around the farm.
Animal care – Introduce the pet sitter to animals so they have an understanding of the unique personalities of each pet and animal, and be sure to outline the care they require. Provide specific instructions for animal care if it's required, such as administering medication or grooming. Also inform the sitter of any pests or predators that may pose a risk to animals on the farm.
Emergency contacts – If your property is in a remote location, ensure the house and pet sitter has a list of all the emergency contacts, including neighbours, local authorities and vet. Go through the emergency procedure for a variety of potential situations such as bushfires, floods, animal illness or if the sitter suffers an injury.
Equipment and maintenance – Providing detailed instructions and going through equipment use and maintenance is critical for pet sitters unfamiliar to farm life, and even for those who could use a refresher. Ensure house and pet sitters are aware of where tools, oils and spare equipment are kept for easy troubleshooting if it's required. Provide practical instruction about how to use lawnmowers, tractors and irrigation systems. Taking a bit of extra time to provide the detail and practical know-how will provide peace of mind for a relaxing time away from the farm.
House rules and security – Outline any specific house or farm rules and security measures that are in place such as security cameras and alarm systems. Discuss mail collection, garbage disposal and how to secure fences, sheds or the homestead. It's also a good idea to mention if other people may visit the property while you're away, such as neighbours, tradespeople or the vet. Advising the sitter of people who may come by while they're away will ensure they understand who to expect and remain vigilant about any unwanted visitors.
Keep in contact – Communication is key for a smooth and fuss free house and pet sit. Ensure you keep in touch with the sitter to see if they have any questions or whether they require any further information about tasks for the farm. Agree to the regularity of the communication to ensure that you both feel that you can enjoy a holiday break and time to yourselves.
Clear communication about expectations, responsibilities, and animal care is the basis for a successful break away from the farm. While leaving the farm that you've poured so much love and effort into – even for a short time! – may seem difficult, experienced and enthusiastic house and pet sitters are on hand to give farm owners the R&R they need.
Browse house and pet sitter profiles to learn more about sitter experience and animal care.