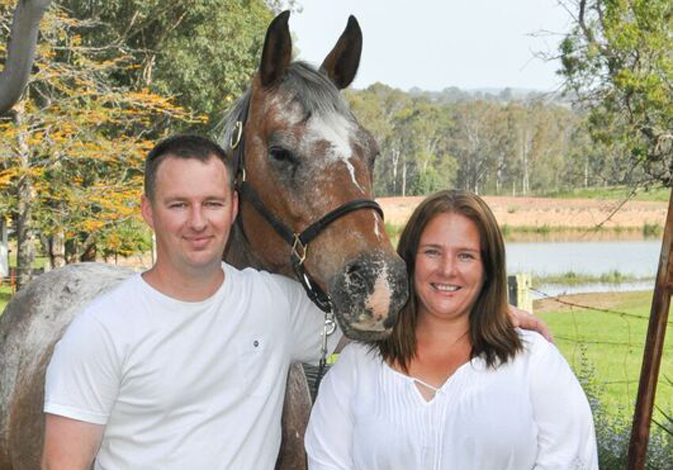 Living on acreage with multiple animals that have special care, means that getting up and heading away for a holiday isn't always straight forward.
Pet parent and animal specialist, Christie Hall, runs a successful horse therapy business, The Therapist with Hooves, from her home in Richmond in NSW.
Along with the human members of the family, Christie's family extends to include five horses, one sheep, two cats, a dog and one fish.
With such a variety of animals to care for, holidays for the Hall family are often delayed or taken individually with the care of the animals always taking priority.
As an animal specialist, Christie knows how difficult it is to leave a family pet in the care of someone else. But after discovering Mindahome.com.au, and that she could engage a caring live-in pet sitter for free, Christie realised that a family holiday was well within reach.
"It's very rare that we go away as a family, due to the animals and my business. Most times, I or my husband go away on our own with the kids to visit our families who live in other states."
"But having a pet sitter come to our home to look after things while we are away makes going on holiday as a family that much easier."
"We found Nikki and Murray through Mindahome and they ticked all the boxes in terms of farm animal experience and they came with good testimonials."
"Having the pet sitters come to our home meant that we were able to go away all together and just relax knowing all our animals and property where taken care of and our house was occupied."
Australian pet owners spend around $520 million on pet boarding and minding each year, with some boarding facilities charging around $35 per pet per night for pet minding. This nightly charge can increase during peak holiday periods.
If you live on acreage and you're looking to have some time away with the family, browse the many house and pet sitters online to find your ideal match. Our house and pet sitters love animals and many have experience with farm animals too.