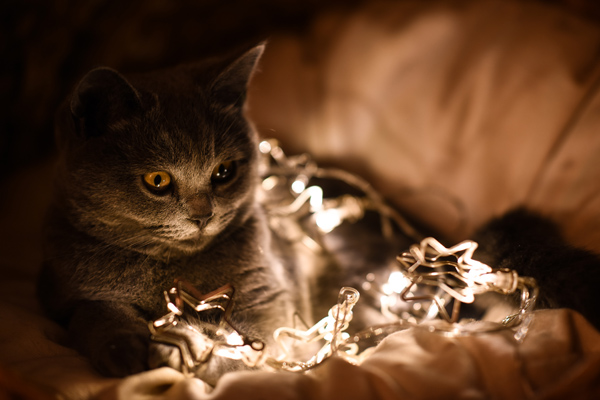 'Tis the season for bright lights, colourful tinsel, glittery baubles and trinkets. While festive decorations set the scene for merry celebrations, here are some pet safety tips to ensure all members of the family have a good time.
Manage power cords – The number one tip for a pet-safe Christmas is to always keep power cords and power packs tidy and out of sight of your pet-pal. Lights will gain your pet's attention and curiosity. Young pups and kittens may like to chew cords, so it's best to take steps to hide cords, or eliminate the temptation all together.
Secure your Christmas tree – For cats who adore climbing, a Christmas tree will seem a mighty challenge! Make sure your tree is secured at the base, and regularly collect fallen tree needles to ensure your pet doesn't get them stuck in their paw or think they're a tasty treat!
Decoration choice – Baubles, tinsel and other decorations can have sharp edges, hooks and bits that easily fall off. Consider plastic ornaments to reduce the risk of breakages. Like a ball of string, your cat will love the long tinsel hanging loosely from your tree. But tinsel can be hazardous if ingested. If you suspect your pet has swallowed a decoration, seek advice from your vet immediately.
As we gear up for the festive season, remember some of the foods that are toxic for our pet pals and read our blog article about feeding leftovers to our pets.