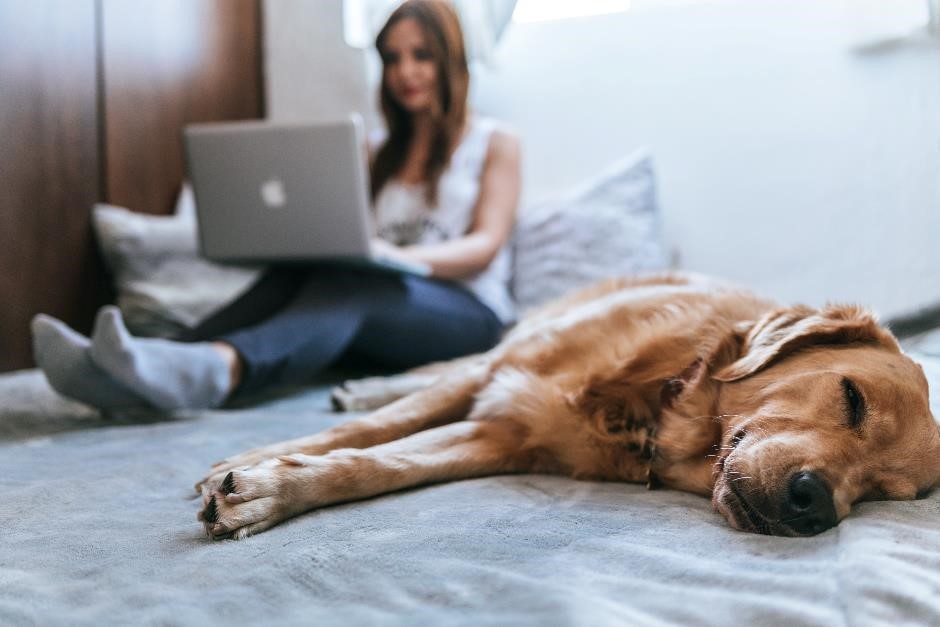 First impressions are instant and lasting. Whether it's during a job interview, first date, or a pet sitting profile, the way you communicate who you are and what you can do could decide how far you get.
For over two years Kai has successfully secured regular pet sits via the Mindahome website. Kai attributes much of their success to crafting a profile that puts the needs of the pet and homeowner front and centre. 
How does Kai do it? Well, they have generously agreed to share tips on shaping a standout online profile to give you a leg-up in the competitive house and pet sitting game.
Three line rule
Be concise. Home and pet owners scroll through pages of potential sitters – you need to get their attention. The three introductory lines for your profile will help persuade browsing owners that you're the best person for the position.
Kai suggests short, sharp phrases that outline what you can offer – 'love dogs', 'works from home', 'vet nurse' – round up the qualities you know would interest owners and let them shine first and foremost.
Dot points are your best friend
Don't shy away from highlighting your best qualities and skills in dot points throughout your online profile. Draw attention to the things that give you an edge over other potential pet sitters.
What can I do for you?
Kai says that the rookie mistake that some pet sitters make on their profile is talking too much about themselves.
Write your profile with the needs of the home and pet owner in mind. What sort of home care would they seek – can you help clean pools, will you clean the household weekly, can they count on you to bring in the mail?
What pet care qualities can you bring to the role – do you have experience caring for pets with medical requirements, do you have a veterinary background?
While many pet sitters are open to caring for all types of critters, we understand that isn't the case for everyone. Being upfront about animals you're willing to care for is important, and Kai recommends wording your preferences in a positive tone to avoid sounding picky.
For instance, listing that you will care for fur babies identifies a preference for dogs and cats over other animals but keeps the context positive and friendly.
In the body of your profile, make sure you address what you can do to help the pet feel at ease and give the homeowner peace of mind while they're away.
Tell your story in photos
A photo indeed speaks a thousand words, and the images you include on your profile give pet owners a sneak peek into who you are. Include photographs of yourself with a variety of pets or those that you're willing to care for. Share photos that offer a glimpse into your personality and how you interact with animals. Images with smiling pet sitters and happy animals invoke excitement and positivity and are sure to work to your advantage.
Stay up to date
Including your availability on your profile is a sure sign that you're organised and actively engaged as a house and pet sitter. It also helps owners easily identify when you are and aren't available.
Listing vaccination status has become commonplace for house and pet sitter profiles, particularly given the events of the past 12 months.
Use Mindahome's feature testimonial function to your advantage to showcase your experience and ability to fulfil pet and home care needs. List relevant qualifications you've attained to demonstrate your abilities and unique skill set. Kai has completed Dog CPR and First Aid!
Friendly and professional
The key to writing a cracking profile comes down to finding the balance between professionalism and friendliness. Share your personality in your writing, with polite and relevant phrasing that appeals to all sections of the community. Above all, check your spelling and grammar before you publish!
If you're ready to take the plunge and become a house and pet sitter, sign up with Mindahome here. For those up for the next adventure, take the time to review and renew your existing profile. Your profile is your first and last impression – make it count.