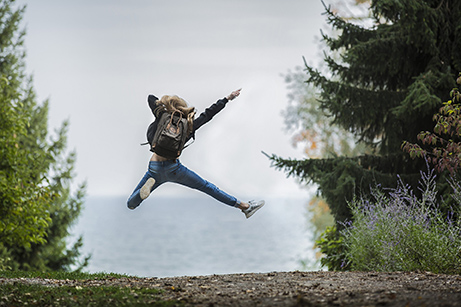 Housing affordability in Australia continues to be a hot topic, especially for young Aussies looking to live independently of family.
Moving out of home is a rite of passage for every young person. There comes a time when you want to make your own choices, live life the way you want and, most importantly, have your own space.
But what if you wanted to live in or close to the bustling, cosmopolitan centres of one of Australia's metropolitan cites? What if the savings you built up from part-time work doesn't quite set you up to dive into the world of home ownership? What if you don't want to settle down in a place until you're sure that it's right for you?
The reality is that most young people are delaying the move out of the family home because they simply can't afford it. Census data has revealed that over 40% of 20 to 24 year olds and around 17% of 25 to 29 year olds are still living with their parents*.
Despite house prices stabilising over recent months, housing affordability continues to plague young adults looking to spread their wings away from the parental home.
It's time to look at house and pet sitting. Around 40% of young Australians are turning to this nomadic lifestyle for the many benefits it affords.
Not only does it present Australians with a chance to enjoy their insatiable love of pets, it also provides a comfortable home to live away from parents and siblings. House and pet sitting also allows you to trial different suburbs before committing to a huge monthly mortgage repayment.
Did we mention you can live rent free? Yes! Live rent free while you care for other people's homes and pets while they're away and you can not only have your independence, you can build up your savings too!
Of course, to be a house and pet sitter, you have to be first and foremost an animal lover and committed to meeting the home and pet care expectations of the home owner. It's a big responsibility that thousands of Aussies across the country commit to every single week and reap the rewards of a transient and mutually beneficial lifestyle.
House and pet sitter members of Mindahome.com.au have saved upwards of $10,000 in a year by choosing to house and pet sit permanently.
So if you're looking to save a bit of cash for your own piece of paradise while enjoying someone else's on a house and pet sit, browse hundreds of positions listed daily online and find your ideal place to call home for a while.
* 2016 Census of Population and Housing