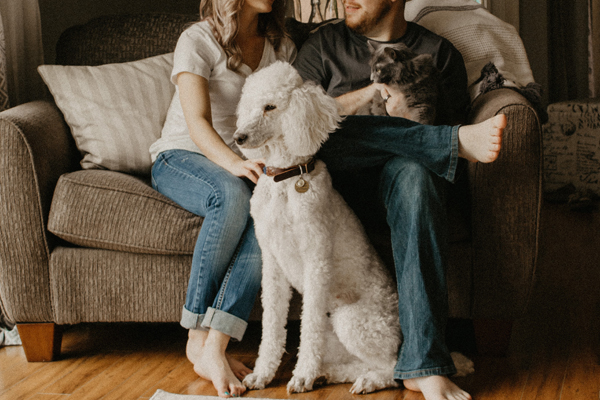 Whether you have travelled the country caring for other people's pets as a pet sitter, or felt comfort in knowing your pet was at home, keeping to their usual routines with one-on-one attention, you will understand the many ways that house and pet sitting addresses the needs of everyday Australians.
With around 60% of Australian households enjoying the company of one or more fur-kids, it's no wonder that over the years house and pet sitting has become a popular – and cost-saving – form of travel, pet care and fur-kid company.
House and pet sitting is one of the few lifestyles where you can 'have your cake and eat it too'. Home and pet owners can become house and pet sitters and more often than not, sitters have been pet owners at least once in their lifetime.
It's simple and easy to have both a sitter and owner account with Mindahome.com.au. It will give you an understanding of both sides of the coin and save you money on pet care AND travel around our beautiful land.
Here's how to do it:
Sign up as a home and pet owner with all your details – it's free! If you're not ready to list a position just yet, that's ok too.
To create an account as a pet sitter, you will have to log out of your owner account first.
Next, sign up as a pet sitter.
You can sign up with the same name and email address, and once you log in, you can alternate between the accounts by clicking on your name and choosing the account you wish to use.
It's that easy! Did you jump the gun and sign up with two different email accounts? No problem! You can link your accounts by changing your email address in both accounts to your preferred email.
Now you're ready to browse a range of house and pet sitting positions across Australia, as well as engage a trusted pet sitter for your pet-pal the next time you have to travel.