10 September 2013
I house and pet sit with my pet, for pets

My dog Flee. She's travelled the country with me and made some great friends on these house and pet sitting adventures.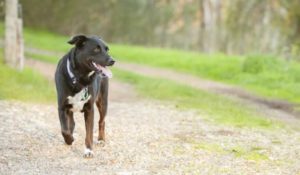 I can't imagine how I could travel Australia to raise money and awareness for Oscar's Law without her. She is my inspiration.
The thing that I like most about choosing to house and pet sit is that Flee has a 'home' to stay at when I'm out. It's impractical to have her at a photo shoot so it gives me peace of mind that lovely home owners are willing to share their properties with Flee and I to call home for at least a little while.
This pic is of Flee running out the gate at sunset of our 'home' where we're house and pet sitting in Southern Barossa.
6 September 2013
My inspiration to house and pet sit to support Oscar's Law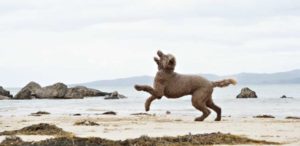 Just going through some of the photos from my dog photography sessions to develop the coffee table book and I thought I would share one of my faves.
This is Missy – a 6 year old Labradoodle from Port Sorell in Tasmania. I just love this pic because it shows such joy.
I guess that's why I'm on a mission to support animals in need and I think house and pet sitting with Mindahome is the best way for me to experience new places and meet new people and pets.
I've really enjoyed my time in Tasmania, Victoria and South Australia. Can't wait to get into more house and pet sitting!
4 September 2013
Moving on soon – looking for more house and pet sits!
Getting ready to head off again on another house and pet sitting adventure! I still have another 80 to fill in the coffee table book that I am developing to sell with all profits going to Oscar's Law – a campaign to abolish factory farming of companion animals.
I have five more states to cover. Heading to Victoria next and then hoping to head to Perth in the new year (March) and then continuing clockwise around Australia.
If you have a property and/or pets that need minding – I'm here to help. And you will also be supporting the good cause, Oscar's Law. You can find my profile on the Mindahome website at: https://mindahome.com.au/house-sitters-available/kirstie-m-house-pet-sit.4192.html
3 September 2013
Updates from South Australia – Having a blast!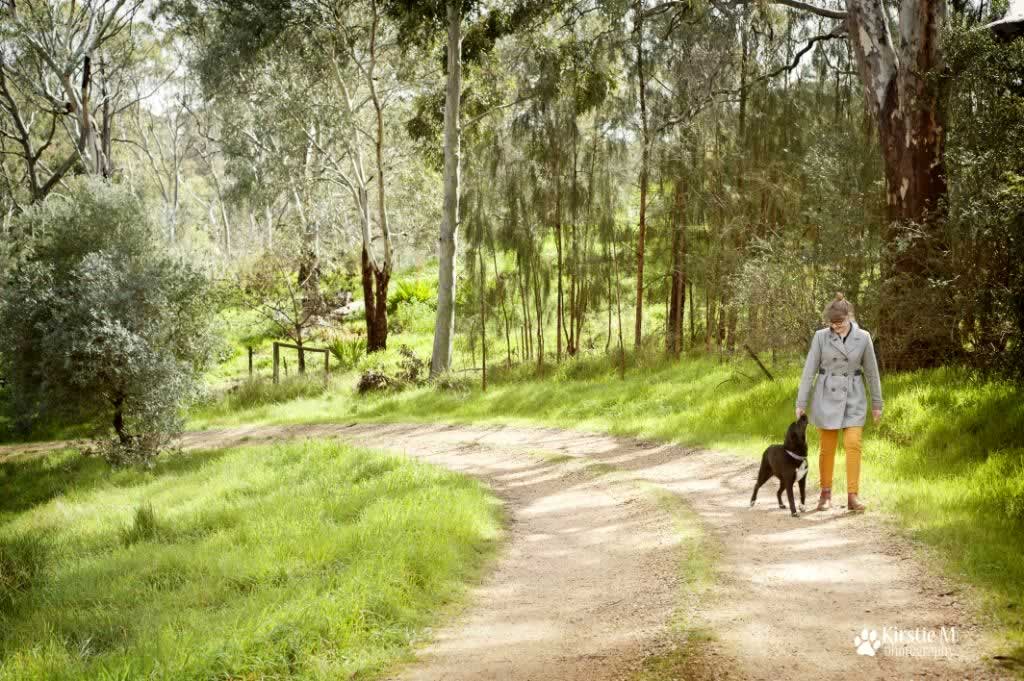 I'm enjoying the last few weeks I have house and pet sitting here in South Australia. It's been such a great experience. I was welcomed into the home three weeks prior to the couple heading away, which gave me an opportunity to learn about the property and having Flee with me gave their animals a chance to get to know my girl while they were still home so it wasn't such a huge shock all at once!
This time also gave me the opportunity to build a beautiful relationship not only with the home owners themselves but their adult children! This is obviously a bonus and not expected or necessarily "usual", however it certainly makes the experience much more comfortable.
We have some great memories of this house sit and we feel like we've gained another family here in SA – including Pippy (the dog), Nebula (the cat) and the chooks!
14 June 2013
Kirstie's on a mission

Since December my dog, Flee and I have been travelling Australia for a photographic project. A bit of camping, and now a bit of house-sitting through Mindahome. We're currently in South Australia, just outside the Barossa, not so far from Adelaide CBD and pretty close to the Adelaide Hills. The location is perfect and the flexibility of being in a home rather than camping is fantastic. Flee has made friends with the old dog here, Pippy, is slowly getting along with the half blind cat, Nebula, and enjoys coming up to the seven chooks of a morning.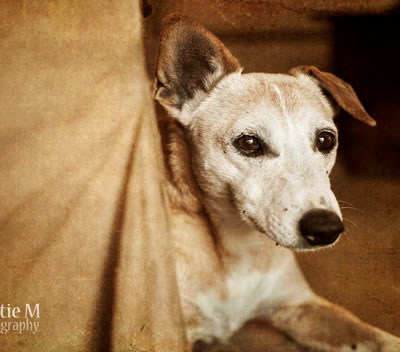 Our mission over the next eighteen months is to help spread the word for Oscar's Law (OL), a campaign that enables everyone to make a stand and tell the Government that we do not want companion animals factory farmed anymore and we no longer want the pet industry to mislead us about what is acceptable for our animals. So we're travelling Australia, from southern Tasmania to north-western Broome, over to Cape York via central Alice Springs and back down the exciting eastern coast. We have dog photography sessions available at each location to capture a stunning collection for these dogs' people. From each session we'll select a photograph to star in the coffee table book which will be seen and bought from shelves all over Australia, with profits going to Oscar's Law.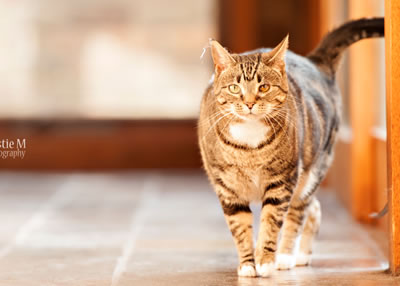 It was quite difficult to arrange photo sessions when we were camping. I didn't have anywhere to leave her during the sessions and as a pet photographer, bringing her along would be a distraction for the animals. House-sitting has allowed me to head off to a session knowing she is happy and safe at "home", giving me the opportunity to capture the book images and help Oscar's Law.
If you're interested in involving your dog in the book, young or old, tall or short, obedient or not, there's a page in our book for them. We're currently in South Australia but we have no fixed itinerary, so please register your village through our website to secure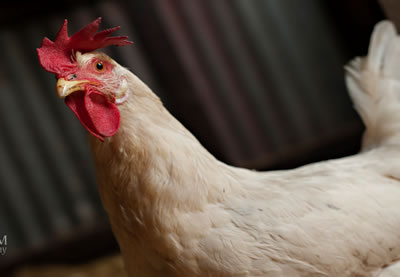 our visit, or simply to find out more! To keep up to date with our travels and see images from our latest sessions, please visit and Like our Facebook page!
www.kirstiem.com.au
0435 879 952
Facebook link
For further information regarding OL, please visit their website www.oscarslaw.org, and don't forget to like their Facebook Page for updates!