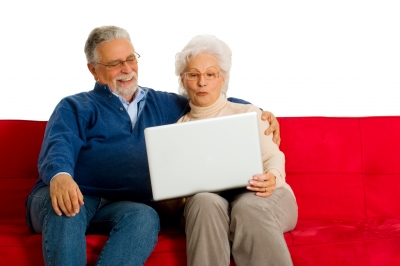 Australia's mature aged travellers are ideally suited to take full advantage of all that house and pet sitting holidays have to offer.
With the independence to travel when they want and armed with the technological know-how to source house and pet sitting opportunities at the touch of a button online, senior travellers have taken their travel plans into their own hands and are saving money along the way.
Here are Mindahome's top 5 reasons why house and pet sitting is perfect for travel hungry seniors:
Flexibility: There are house and pet sitting opportunities all year round and across the country. Older travellers have the flexibility to travel outside of peak seasons, making it easier to find a variety of suitable and available house and pet sitting positions. Some properties listed for house and pet sits also offer space for caravans and RVs, so that senior travellers can take a break from their on-road touring and enjoy the conveniences of an established home before getting back on the road.
Pets as Companions: Pets have been known to reduce tension and fatigue and increase feelings of enthusiasm and inspiration. For many senior travellers, pet sitting provides a unique opportunity to connect with furry friends that offer unconditional affection and companionship. Ttravellers caring for dogs on a house and pet sit may also experience an increase in their activity due to regular walks with the dog.
Real World Experience: There are some home and pet owners who are looking to engage sitters who prefer those that are mature aged. With 'real world experience' and generally more time and interest in tending to garden beds and home duties, more senior sitters are quite popular for house and pet sits.
Rent free accommodation: For retired or semi-retired Australians on a travel budget, house and pet sitting can offer rent free accommodation at the destination of your choice. With no cost for accommodation or utilities, senior travellers can save significantly when house and pet sitting on their travels. Staying in established homes with the benefit of homely conveniences such as a full kitchen also means that travellers can save on dining out.
New Experiences: With a wealth of experience behind them, senior travellers are also inspired to discover new experiences. Whether they are farm stays, city or regional house and pet sits, mature aged travellers want to uncover something different at the places they visit. They want to avoid the crowds and look beyond the stock-standard tourist attractions and reveal the true beauty of a region's landscapes, history and community.
To find out more about how you can start a house and pet sitting adventure, check out Mindahome's house and pet sitting positions available across the country or register as a house and pet sitter.