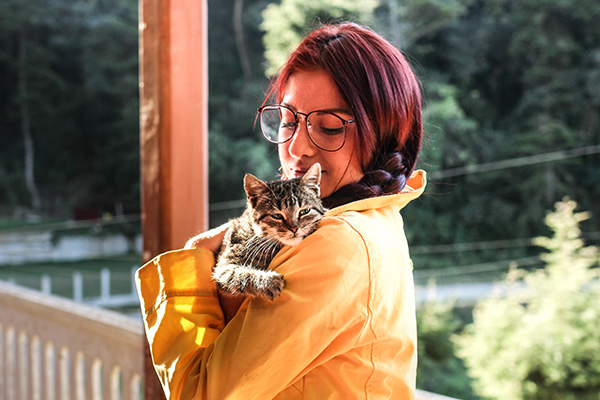 In today's fast-paced world, house sitting has become an increasingly popular way to travel affordably and experience new destinations. With the advent of technology, the house-sitting landscape has evolved, making it easier than ever for both homeowners and sitters to connect. In this updated guide, we'll explore the key factors and strategies that will help you win that coveted house-sitting position.
Build a Solid Profile: To stand out in the competitive house-sitting market, it's crucial to create a comprehensive and compelling profile. Start by highlighting your relevant experience, including any past house-sitting gigs or pet care responsibilities. Emphasise your reliability, trustworthiness, and love for animals or plants. Be sure to include a friendly photo of yourself to establish a personal connection.
Leverage the Review System: Reviews play a vital role in building trust between homeowners and sitters. If you have previous house-sitting experience, encourage homeowners to leave reviews on your profile. These reviews will serve as a testament to your reliability and the quality of your services. Make it a priority to provide exceptional care during your assignments to maximise the chances of receiving positive feedback.
Utilise the House-Sitting App: Take advantage of the house-sitting app available to you. These apps provide instant notifications about new house-sitting opportunities, ensuring that you're among the first to apply. Set up customised alerts to receive notifications for your preferred locations, dates, and pet types. Being prompt in your responses can significantly increase your chances of securing a house-sitting position. follow the link to download your App. Apple   Android
Craft a Personalised Application: When applying for a house-sitting position, avoid using generic templates. Instead, take the time to personalise each application. Tailor your message to address the homeowner's specific needs and concerns. Highlight relevant experience, mention any special skills, and express genuine interest in their home and pets. This personal touch demonstrates your dedication and attention to detail.
Communicate Responsibly: Clear and effective communication is key to winning a house-sitting position. Respond promptly to homeowner inquiries and be proactive in providing updates throughout the selection process. Demonstrate your willingness to accommodate the homeowner's preferences, such as scheduling a virtual interview if you cannot attend in person or providing additional references. Your professionalism and responsiveness will help instill confidence in homeowners.
Go the Extra Mile: Send plenty of updates of the pets' activities and progress, also include photos of the pets looking happy and content. Keep the house clean and perhaps leave some flowers, a small gift or just a note saying how much you have enjoyed looking after their home and pets.
With the increasing popularity of house sitting, securing the perfect position requires an organised approach. By building a strong profile, utilising the review system, leveraging our house-sitting app, crafting personalised applications, communicating responsibly, and going the extra mile, you'll enhance your chances of winning the house-sitting opportunities you desire. Remember, standing out from the crowd with your exceptional skills, reliability, and passion for the task at hand will set you on the path to becoming a sought-after house sitter in today's competitive market.