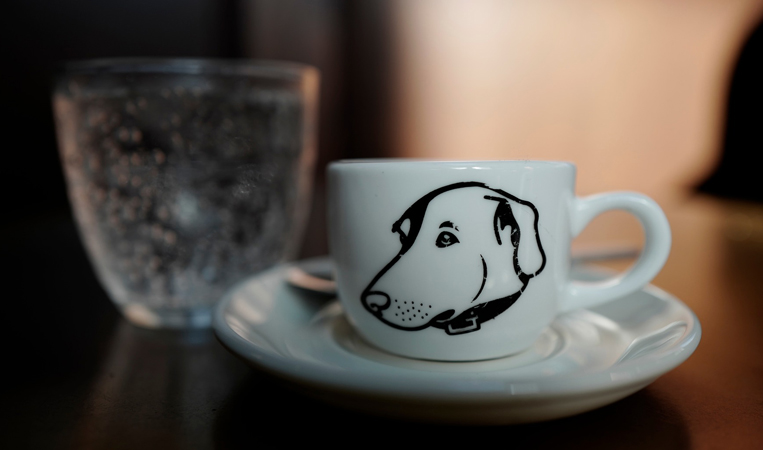 It's always great to get outdoors and enjoy a brisk walk or a meandering stroll with our four legged friend.  It's even better coupled with a coffee in hand!
Many cafes across Australia are now embracing the dog loving community and opening their doors to our fur pals. The realisation that pets are now showered with human-like adoration is one that will see many pup-loving businesses become popular spots for the vast pet loving community.
Here are some of the best dog friendly cafes in Sydney and Melbourne to get you started, but we'd love to hear your favourites from around the country –  share your faves with us on Facebook.
SYDNEY
Our pet pals are welcome in the intimate laneway, making this a great place to catch up with friends. Surrounded by potted and hanging plants you will succumb to the beautiful surrounds and enjoy a pooch play date with fellow canine friends.
Queens Park Kitchen (https://www.queensparkkitchen.com.au)
Queens Park Kitchen offers amazing grounds to enjoy a walk with your pet-pal and welcomes you to stop for coffee and a bite to eat with some delicious  food and drinks.
For your next pet birthday or simply for a special outing, treat your pet to a visit to Chew Chew pet restaurant. It's just for dogs and delivers handmade dog food that your dog is sure to love.
MELBOURNE
The Farm Cafe (www.farmcafe.com.au)
Dogs are welcome at the Farm Cafe, which sits adjacent to Collingwood Children's Farm. There is plenty of outdoor seating to cater for four-legged friends and their humans so be sure to stop by for some amazing food and great human and animal company.
Priscilla Jones @ Gasworks (www.priscillajones.com.au)
Priscilla Jones @ Gasworks is one of the all time faves for dog-lovers. Located within the high brick walls of the wonderful old Gasworks Foundry, which houses the well known Gasworks Arts Park, this is a great place to stop with your fur-friend. There's a large outdoor area which opens onto a park and homemade dog food, as well as plenty of four legged friends to play with.
Offering delicious bagels, sweets and savouries for humans, as well as a lovely astroturfed courtyard outside, Vincent the Dog Cafe is sure to be a great place to stop with your pooch.
Welcome to Thornbury (www.welcometothornbury.com)
According to their website, 'dogs are not only welcomed, but encouraged'. They even have a whole night dedicated to dogs called 'Good Dogs of Darebin'. For humans Welcome to Thornbury has an assortment of food on offer. It's a great beer garden and the only permanent bar and food truck stop in Melbourne.