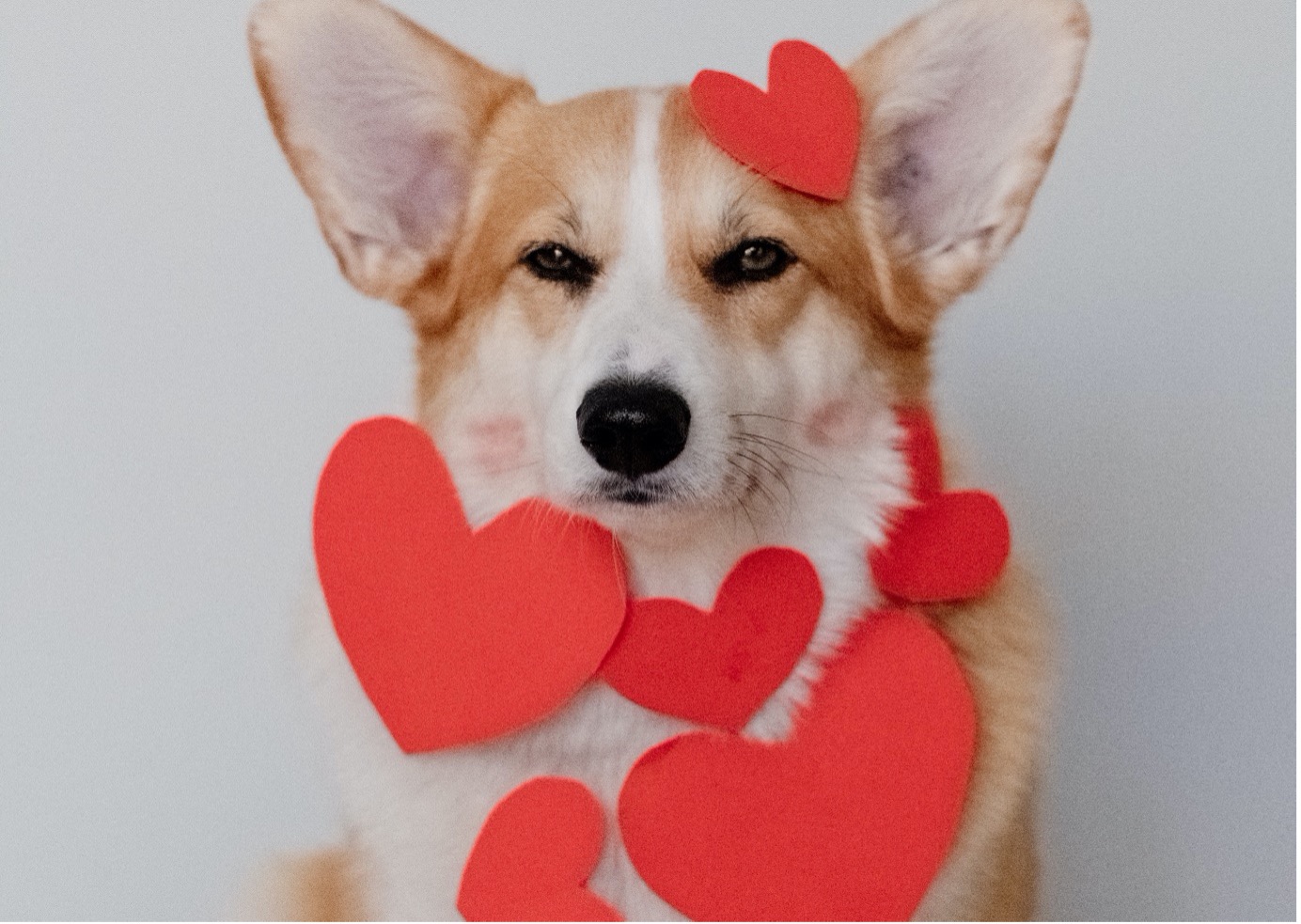 There's a reason why the saying 'puppy dog eyes' brings up feelings of love and adoration. It's because when we welcome a dog into our family, we can be assured of unconditional, unwavering love and affection every day of the year.
Research has shown that our moods, health and social lives improve when we have a dog by our side. It's time to give back and show our pets how much they mean to us with some Valentine's Day inspired treats and surprises
Dog-friendly treats
There are many ways you can spoil your four-legged friend and making dog-friendly treats is at the top of the list. Pawlife shares an easy dog treat recipe that will delight your pooch this Valentine's Day and any day of the week.
Gifts
Gifts can be bought or homemade and can show your pet, and other dog-lovers, just how much your fur-kid means to you as a member of the family. Pretty Fluffy has rounded up their list of Valentine's gifts for pet lovers to give you some ideas or check out RSPCA SA's DIY dog toys that will save you money and entertain your dog for hours.
Spend time together
The best way to show your dog you care this Valentine's Day is by spending quality time with them. Dogs love attention and playtime, so putting aside the time to dedicate to your pet-pal will bring oodles of joy to their day.
If you can't spend time with your fur-kid this Valentine's Day because you will be away, don't forget to organise a live-in pet sitter so they can still have personalised love and attention, even when you're not there.
Find your dog's ideal pet sitter by browsing profiles online and engaging a sitter for free