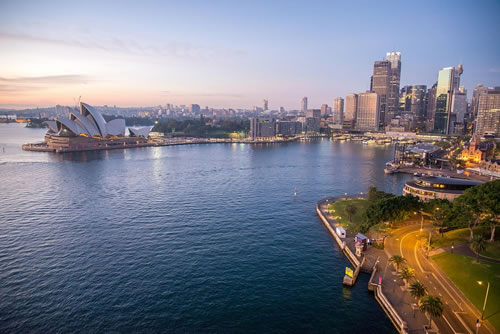 Visiting Sydney doesn't have to be an expensive experience. There are loads of free or budget conscious events available for young and old and for the entire family.
For a no cost scenic exploration on Sydney – get your feet moving and walk across the Sydney Harbour Bridge or visit the steps of the Sydney Opera House. The Royal Botanic Gardens are not far from here where you can admire 30 hectares of tropical plants, green lawns and ponds and simply relax while you overlook the harbour.
There are wonderful weekend markets around the city which feature entertainment, fresh produce and interesting arts, fashion and souvenirs.
Venture out to Sydney Olympic Park for some #FreeAussieSummerFun with a walk through wetlands or on your bike along the cycle tracks. There is also a Birdlife Discovery Centre which is open every weekend and admission is free.
If you're after a bit of sun, sand and surf, then Tamarama Beach or Greenwich Baths may be worth a visit. Or if you're after some adventure and a few walking tracks, Lane Cove National Park's Riverside Walking Track or the Jellybean Track in the Blue Mountains could be right for you.
The best part about all of these activities are that they are FREE! There are some many wonderful places to explore and events to join this summer, and they don't cost a cent!
Budget for your exploration of Sydney using an Opal Card. It will give you access to trains, buses, ferries and light rail around town. Plus on Sundays, you can enjoy unlimited travel all day for just $2.50 per person.
If you're planning a stay in Sydney to visit, we've got a range of Sydney house and pet sitting opportunities listed, just waiting for you to apply.
Share your photos of the fun you have this summer #FreeAussieSummerFun