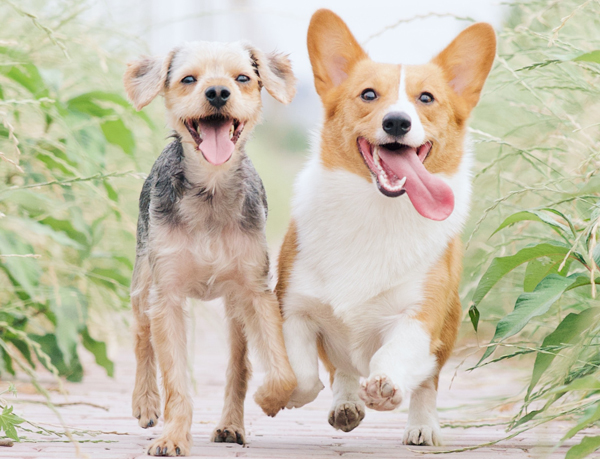 A visit to the dog park is a great way for you and your pooch to enjoy some fun and exercise. There are loads of dog-friendly parks around Sydney to take your dog to spend quality time together. Remember to take note of on and off-leash areas and clean up your doggy's poop when done. Here is a list of just some dog-friendly parks to take your hound this weekend.
Dogs are allowed off-leash, and there is even a paddling pool for dogs. There are areas where pups aren't allowed, so be sure to read the signs around the park.
A great day out for everyone, this park allows dogs to go off-leash outside the oval, courts and playgrounds at all times.
If you want your exercise to come with a spectacular view, this is the stopover for you. The off-leash section of the park is on the west of the canal, but you can also keep your dog's lead on for some awesome walks around the park.
Shale Hills Dog Park, West Hoxton
This is the largest off-leash dog park in Western Sydney Parklands and includes two separate dog areas plus dog agility and self-guided training facilities.
A place for the two and four-legged family members to enjoy, take your dog to this park for some fun in wide-open spaces, off-leash areas and the Warrigal Dog Run.
This is a 24-hour off-leash park to offer dog and their pet parents hours of fun and exercise. There is a water fountain for access to water.
A popular off-leash dog park with loads of space to run and play, this park also has a fenced-off playground area for other family members to enjoy.
Whether you are a pet parent or a pet sitter looking for a place to spend some time with your  dog, try these and many more dog friendly parks near you and remember to check local guides and health advice for up-to-date information and access.