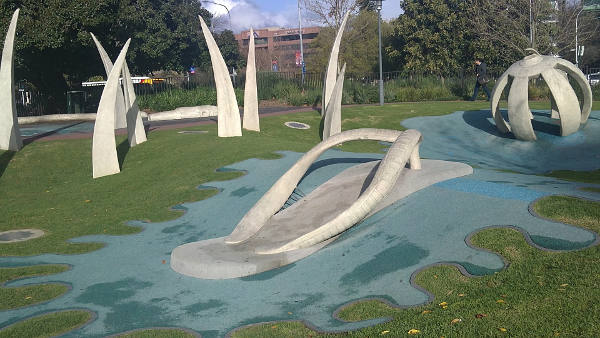 House and pet sitting gives you the unparalleled opportunity to indulge the gypsy in your soul as you travel Australia with no accommodation budget required.
But with so much to see and do across this wonderful continent, it can be a little tricky deciding exactly where you're going to head off to next. So here's a clue: if you haven't yet added South Australia to your 'must visit' list, you most definitely should.
Home to the red dunes of the Simpson Desert, the magnificent 100km-long Bunda Cliffs, and the wild expanses of the Nullarbor Plain, South Australia also boasts the rich and diverse culture of Adelaide (the internationally renowned City of Churches), the Fleurieu Peninsula's glorious beaches, and the fabulous wine and produce of the Barossa Valley.
Will you be stuck for things to do in SA? We think not! Let's start with Adelaide itself.
First, there's the historic Art Gallery of South Australia which houses one of the nation's most comprehensive art collections, and when you're done there, move on to the National Wine Centre of Australia with its amazing wine barrel inspired architecture, wine tastings, and interactive Wine Discovery Journey.
Next door to the Wine Centre you'll discover Adelaide's exotic Botanic Gardens, and not too far away are the Himeji Gardens, one of the city's most popular attractions, where you can relax in the tranquil beauty of a magnificent traditional Japanese garden.
When you've eaten your fill at some of the fabulous cafes and restaurants, and strolled through Rundle Mall with its 1,000 plus retail stores and services, you may care to head out of town to the Fleurieu Peninsula, a popular holiday destination with plenty of attractions, activities, wildlife, beaches and a stunning landscape.  Or, move on to the famous Barossa or Claire Valley to sample premium wines and delectable local produce.
What better way to live like a local and learn more about the beauty of the city, than to stay in Adelaide on a house and pet sit. Mindahome has a range of house and pet sits listed online in Adelaide that are worth checking out to save you some cash on accommodation.
No South Australian visit would be complete without making the acquaintance of Granite Island's enchanting Little Penguins. Alternatively, if you're into bushwalking and breathtaking natural beauty, you'll delight in the sights and sounds of Waterfall Gully, where you can enjoy a short walk around the falls or take the trek to Mount Lofty Summit.
Yet another must see is Port Augusta's Wadlata Outback Centre, where the Tunnel of Time traces local Aboriginal and European histories with fascinating interactive exhibits and audio-visual displays.
But wait, there's more! These suggestions barely scratch the surface of all this amazing State offers. No matter whether you're into sporting activities, arts and craft, museums, retail therapy, bushwalking, galleries, or great food and wine enjoyed amidst spectacular scenery, there really is more than enough for everyone in superb South Australia.
For more information about things to do and see when visiting South Australia – check out South Australia Tourism at http://southaustralia.com/en.