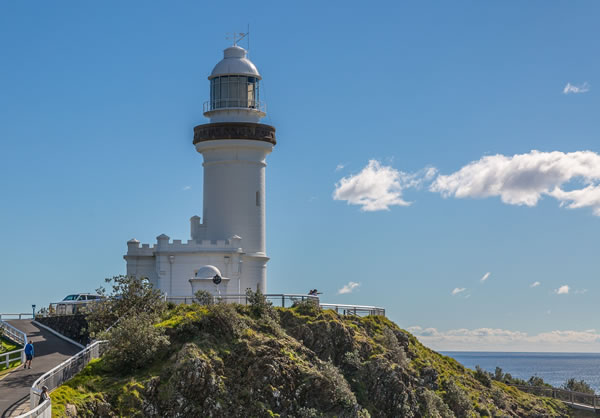 Attention all nature lovers, art aficionados, market browsers, and good food fanatics … the beautiful NSW Northern Rivers region is calling!
Spanning the towns and villages from Grafton through to the Queensland border,  the region is bursting with treasures known to most that can only be discovered by a living like a local in the region.
Take advantage of Mindahome house sitting opportunities and head for the Northern Rivers to enjoy stunning national parks, magnificent beaches that stretch from the Gold Coast to Byron Bay, the world's oldest subtropical rainforests, and mountains birthed by long extinct volcanoes.
Aside from all the natural wonders, there are quaint villages, numerous art and craft shops, bric-a-brac stores that will please even the most discerning collector, and of course the vibrant alternate community for which the Rainbow Region is famous.
If you can tear yourself away from the cosmopolitan, laid back lifestyle of Byron Bay – that's after you've enjoyed some of the most famous surfing beaches in the world – you might like to indulge yourself with these five great things to do:
Explore Quaint Villages: Be prepared for sprawling macadamia plantations, rolling green hills and a scattering of sleepy villages such as Clunes, Uki, Bangalow, Alstonville, Federal, Rosebank, and Nimbin, home of the original Aquarius festival. Once a small farming town, Nimbin is now a colourful, alternative-lifestyle centre famous for its Hemp Embassy and a museum where the heady days of the 60s are enthusiastically celebrated.
Return to Nature: Minyon Falls, Protestor Falls, the Nightcap National Park, and Coolamon Scenic Drive are all worth exploring, and if you're feeling energetic, don't miss seeing the sun rise from the top of Mt Warning. The 8.8 km, five hour return walk meanders through beautiful rainforests and culminates in breathtaking 360 degree views around the caldera of this ancient volcano.
Visit the Markets: If you appreciate the eclectic nature of arts and crafts and farmer's markets, you're going to love the Northern River's many and varied markets. Check online for dates, times and locations, but whatever you do, don't miss The Channon market. Located just outside the village of The Channon, the 40-year-old community market has over 240 stalls where you'll find offerings from some of the regions most talented crafts people as well as a great selection of fresh produce. Food vans sell mouth-watering morsels, while talented street performers and buskers entertain and delight.
Sample Great Local Produce: Ready for a change of scenery? Then head north to Murwillumbah. Surrounded by stunning national parks, the town's streets are lined with art deco buildings, trendy cafes and a truly amazing selection of restaurants where the freshest locally grown ingredients occupy pride of place on the menu.
A Little Nightlife: Opt to take up a Mindahome house sitting opportunity in Tweed Heads, and you can have the best of two worlds. Enjoy the beautiful beaches or explore Heritage-listed Gondwana Rainforest by day, and at night, put on your dancing shoes and get ready to immerse yourself in the bustle of Surfers Paradise nightlife. Clubs, bars, nightclubs, restaurants … you'll be spoiled for choice.
Of one thing you can be sure – you're going to love the Northern Rivers and all the colour, excitement and beauty that it offers.
To visit the Northern Rivers or other places around New South Wales, save on accommodation and live like a local as a house and pet sitter.