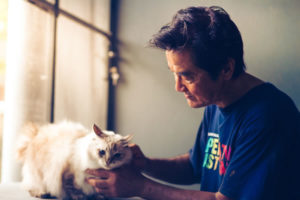 Australians are known for their relaxed and what-you-see-is-what-you-get characteristics, so house and pet sitting across the nation has proven to be a very rewarding and financially beneficial arrangement for many Aussie pet owners, as well as house sitters.
Trust plays an important role in any house and pet sitting agreement and ensuring that both the home and pet owner and the house sitter understand the other party's expectations, is the key to a fuss-free and enjoyable sit.
We've put together some points to consider to make sure you have a worry-free house and pet sitting experience:
Not Everyone Knows Your Pet Like You Do
Effectively communicating and documenting all that you require, as a home and pet owner, from the house and pet sitters during their stay is a must.
If a house and pet sitters is new to a position, rather than a returning sitter, it is essential that they receive all necessary information on the care required for pets and home maintenance.
If a pet has recently come out of surgery or requires regular medication, these details, routines and procedures need to be relayed to the sitter to make sure they are well aware of all the care needs of your pet. For high care pets, it is also advisable that an emergency contact list, such as the vet, be placed in a highly visible area, such as the fridge door, so that sitters can easily access these numbers should any out of the ordinary symptoms occur. Exploramum talks extensively in her blog about some of the things pet owners should consider when leaving an unwell pet.
Similarly, house sitters are expected to provide all relevant information about pet care experience, sitting experience and ask any questions if they are unsure about any aspect of the sit.
Always Have  Back-Up Plan
Sometimes life throws us a few curve balls and things happen out of our control. On rare occasions, a house and pet sitter may need to leave a sit early unexpectedly, so having a back-up plan for a house and pet sitter while you're away is a good strategy. This could be a neighbour, a friend or a relative who wouldn't mind taking over if an unexpected early exit is required by the house sitter. It's best to also make these people emergency contacts for your house sitter, so they know who to contact if the owner is not easily contactable.
Make a Good Impression First Up
Getting ready to leave your pet and home can be a busy and stressful time, so it's understandable that homes won't always be looking their best before owners leave.
However, when engaging a house and pet sitter to care for your home while you're away, homes should be left in a condition that owners would like to return to – clean and organised.
When a sitter begins in a clean and tidy home, they are able to more easily focus on the care of your pet, rather than fumbling around trying to find things in a messy household.
Your Home is Your Castle
Trust is an essential part of any house and pet sitting relationship, and the safety and security of your pets and property is paramount. Similarly, the safety of your sitters is also very important.
Before you leave, go through your home with objective eyes and repair any areas of the home that need fixing. Also consider who you are giving access to your home while you're away, whether it's just the house sitter or whether it also includes family and friends, so there is no doubt of responsibility should any items go missing.