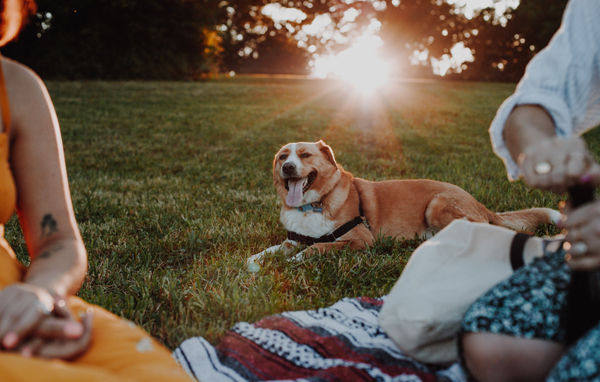 Three in five households enjoy the companionship and love of a pet-pal, making Australia one of the top animal-loving nations in the world.
With so much pet love going around, it is unsurprising that pets and their people are eager to get out and about and back to 'normality'.
Picnics at the park, get-togethers and travel, are set to make a comeback as Australia sprints to meet its vaccination targets for a safe reopening, and there's plenty to do with your fur-friend.
As always, our four-legged friends will provide the motivation and sense of fun we need to renew our pre-COVID routines and energies.
Here are a few fun activities for you and your pet to help support your physical and mental wellbeing.
Enjoy the outdoors: There are dog-friendly parks dotted around Sydney and Melbourne on the east coast, across to Adelaide, west onto Perth and right across the country. Some parks offer agility courses to expend energy, and others are renowned for their nature walks and hikes. Whatever your preference, increasing the heart rate with some vigorous outdoor exercise is the perfect way to spend quality time with your fur friend.
Enjoy a doggie date: Pack a picnic lunch or settle in a dog-friendly café -there are plenty of options to treat yourself and your pooch. If you're looking for some DIY doggie cookies to pack for a picnic, Northern Beaches Dog Training offers a range of recipe ideas to satisfy hungry hounds.
Organise a pooch playdate: Socialising helps support a healthy balanced life for your pet. It helps them understand how to play and listen to others and have fun along the way. There's no doubt that your doggo is probably missing their BFF just like the rest of us. Organising a puppy play date to ease back into learning to play nicely with others could be just what you both need.
Get pampered! A trip to the groomers may be top of the list for many peeps and pooches, and it is certainly well deserved. Treat yourself and your pet-pal to some serious pampering because grooming is important to overall pet wellbeing.
Try pet sitting: If you've been missing the company of pets over the past few months, join up as a house and pet sitter. Pet sitting lets you indulge in your love of animals by stepping up as a fill-in per-parent when owners are away. Visit Mindahome to find out more about becoming a house and pet sitter.