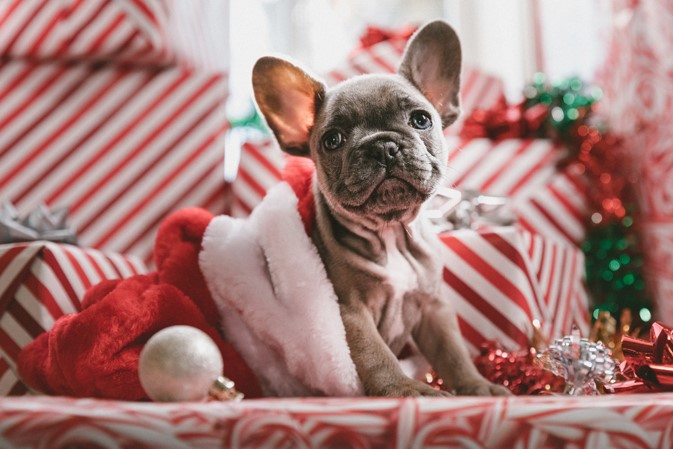 Come January, many of us may find that the festive season has stretched our wallets a little further than we would have liked. With gifts and more to buy for family, friends and fur-pals, we can understand that some of us can get carried away with the gift-giving spirit.
But if you don't want to be paying off a hefty credit card bill for most of next year, then consider some of these ideas to save this Christmas and keep your new savings for yourself.
Budget
It's best to start off the gift-giving season with a budget. Know how much you want to spend on each gift and maybe even have a chat with friends and family to set and gift budget for each family member. The trick is to stick to your budget and to not stray with small purchases along the way.
Lock in Your Pet Sitting Holiday
As you would expect, demand for holiday accommodation over peak period such as Christmas, New Year and public holidays is going to rise. So as demand rises, so do prices. But, holidaying in your favourite place by the beach, in the city or country doesn't have to be expensive. Choose to care for someone else's pets as a pet sitter and you can stay for free!
Buy in Bulk
Buying in bulk can claim you some savings, especially if you're going away and you need to stock up on food and treats for your pet to leave for your pet sitter. Go online or check out in-store for some great Christmas bulk buy bargains.
Get Your DIY On!
Don't be shy in getting creative! Make your own wrapping paper, pet treats, and personalised Christmas gifts. Sometimes a gift made with love is all that you need.
Engage a Pet Sitter for Free
Australians spend millions of dollars each year for pet boarding and minding. But the clever pet-parents among us will engage a pet sitter for free! Mindahome facilitates the connection between pet owners and pet lovers so that pets can stay in their own home environment with a live-in pet sitter to give them personalised care.
Shop Ahead
Make the most of pre-Christmas sales on toys, hampers and more online and in-store. Get in early and you won't be disappointed and you won't have to battle the crowds or 'out of stock' notifications that you'll find closer to Christmas.
Make Use of Points Systems
Many of us are signed up to loyalty points systems, probably several. So, make use of all that you've accrued throughout the year and redeem your travel, grocery or credit card points for gifts for others.
Sell What Your Don't Need
If you're after some extra cash for the festive season, de-clutter and downsize by selling your stuff on sites such as eBay, Gumtree and many others. What you don't need may be just what someone else is looking for. Be patient and you will reap the rewards.
Donate to Charity
It is the gift giving season, so what better way to celebrate than to give to someone who really needs it. Consider talking to your family and friends about replacing gifts with donations to charity. You'll be helping people in need and you'll also avoid excess clutter and unwanted gifts around your home.
Re-Gift
Re-gifting doesn't have to be a 'no-no', so long as you are a thoughtful re-gifter. If you've received a gift that you don't want and it is suitable for a person you know, re-gift. Re-gift outside the friendship circle of the person you received it from, to avoid any awkward moments. Be sure it's in good condition and still relevant (no one will like a 'Top Hits' CD from the 1980s!).
Get a Side Job
If you have some extra time up your sleeve, then maybe a side job can earn you some extra cash. It could be taking on extra odd-jobs, making creative cards to sell, or being hired to gift wrap other peoples presents! Think of your strengths and how you can use them to make some extra money.
Make the Most of Christmas Leftovers
When it's all done and dusted, there's always mountain loads of food to contend with at the end of Christmas festivities. Don't let it go to waste, find some awesome recipes online that call for leftover turkey, ham and other Christmas treats to make some amazing dishes that will rival the originals.
So, if you're looking to save on pet care and a place to stay this Christmas, check out Mindahome.com.au to find your ideal pet sitter or a place to call home.