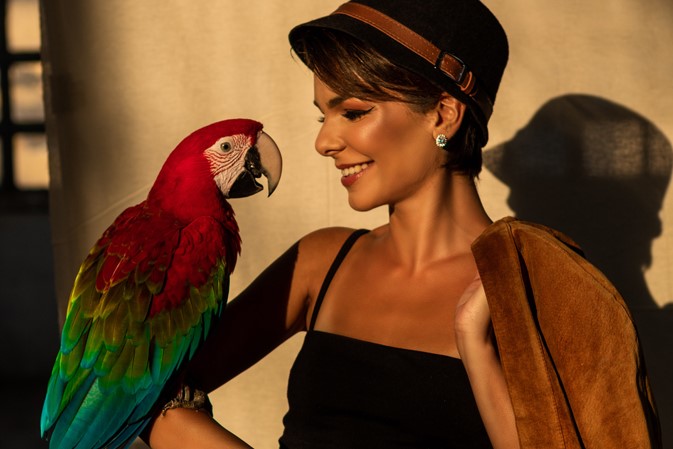 It's well known that Australia is a pet loving nation. Aussies are also renowned for their genuine willingness to lend a helping hand when needed. Combine the two and that's ultimately the pet sitting arrangement.
When pet-parents want their fur-kid cared for by someone they know will treat them like their own little fur-kid, a live-in pet sitter is the natural choice. And pet sitters enjoy staying somewhere comfortable without the huge price tag. It's a win/win for all!
So, put simply, how do pet sitters stand to benefit from the pet sitting lifestyle?
Live like a local: When you step into someone else's shoes, it gives you a completely different perspective on life. Living in a different area in a place that feels like home, gives you the chance to become a member of the community for a time. Go to the local shops, enjoy the local parks and get to know the transport links like a local. You'll discover more about the places you visit, meet and genuinely get to know people and even uncover a few local tips that you won't find in any guidebook.
Save, Save, SAVE! If you choose to pet sit as a lifestyle, then you can say 'goodbye' to rent, and 'hello' to savings. Back to back house and pet sits will ensure that you always have a comfortable place to stay and you won't have to pay a cent. House and pet sitting for holidays means that you can save on peak season holiday accommodation and meet some new fur-friends along the way.
Indulge in Your Love of Animals: 60% of Mindahome pet sitters admit that saying goodbye to the pets they care for is the hardest part about pet sitting. Pet sitting is ideal for animal lovers, especially if you can't own any of your own. It can be a stress release and your time to spend with animal companions.
What's in it for pet-parents?
Savings: Pet boarding costs Aussie pet owners around $666 million every year. Engaging a pet sitter is free on com.au and members are animal lovers through and through.
Reduced Anxiety: For you and your pet! Boarding your beloved pet also means that they will be in an unfamiliar environment, with pets that they have never met before. A live-in pet sitter will be there for your pet – and your pet alone. Fur-kids can stay in their own home with their own toys and smells and can stay to their regular routine. They'll be happier and you will be happier that they are less stressed while you're away.
Security: Engaging a house sitter, especially for the times when you're staying away for extended periods, will give your home added security. The lawn will be cut, the mail will be brought in, so there are no signs that the home is unoccupied. Your home will look 'lived in' and someone will be there if anything needs to be attended to urgently.
Find out more about how to become a pet sitter or ways you can engage your ideal pet sitter for the next time you're away.